Company behind this project
BRO OU, Registered company in Estonia under registry code 14093867
Located in Tallinn, Estonia,
Address: Tuukri 19, 13917, Tallinn, Estonia
Phone: +37255957956
Email: [email protected]
People behind this project
Roman Borissov MSc. Editor.
Roman studied at Mainor High School in Estonia. After he went to University of Tartu for obtaining Master of Arts degree in specialization "Design and development of virtual environments" in 2009. Few years later he has founded BRO OU Company, which maintains web projects like Footballwood.com.
Roman played football for the University of Tartu in a position of a midfielder for 3 years. He truly loves this game and happy to be part of that world. MSc. Editor has many projects to maintain, but Footballwood is one of the favorites.
"Our project is inspired by a passion for that magnificent game, which I played since childhood. And today we are happy to connect our life and work with football", this is how Roman describes Footballwood.
Personal contact: [email protected]
You can also visit page "Contact US" for general enquires.
Victor Presnyakov, Journalist, Copywriter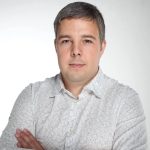 Viktor finished the Taras Shevchenko National University of Kyiv (faculty Philology) in 2011. He likes to write great stories about sport, technologies, politics, etc. But what he likes more than other is football. Today Viktor live and work in Kyiv as a senior copywriter with more than 5 years of experience.
He has been responsible for hundreds of articles on the sports niche. Author has significant experience as a content manager at leading UK companies. His free time he likes to spend in translating science articles and (of course) playing football.
His publications allow you to pass through the mazes of football's world. The most interesting events will be described and offered to your attention. Without a doubt, Victor loves football because it is an important part of his life. And he'll be continuing to do the best and make excellent publications for you.
With all requests and questions you can contact by e-mail: [email protected]
Denis Sergienko, Journalist, Copywriter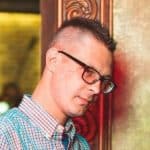 A devoted sports fan and copywriter, Denis got a Bachelor Degree in Economy and dedicated his life to writing capturing stories for the global sports community on the web. He handles efficient SMM strategies as well as produces content for websites and Media portals related to different themes.
Denis played for the Sevastopol State University Football and Basketball Team for 4 years. He constantly monitors all major football championships including La Liga and Premier League, while Seria A has always been his main devotion from the times of Roberto Baggio, Franco Baresi and other legendary ex-gen players.
With all requests and questions you can contact by e-mail: [email protected]
Obiwon Echi, M.D, Columnist.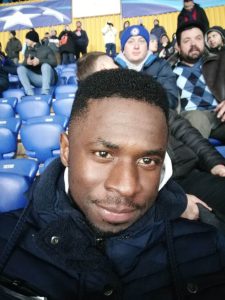 Obiwon is a graduate of the International Academy of Medicine and Ecology, Kyiv, Ukraine where he obtained the degree of Doctor of Medicine. He is a passionate football fan and likes to work as a columnist as a part time job.
He had joined FootballWood.com team at the beginning of 2018.
As an editor in Footballwood.com, he covers news, match previews, reviews and much more from major leagues round the globe.
Contact Obiwon Echi on personal e-mail: [email protected]
Travis Mokey, MSc, Journalist.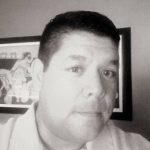 Travis studied at University of North Carolina at Chapel Hill (Cultural and Diversity faculty) in 2010. He began his journalism career almost 8 years ago, working in the weekly newspaper industry and world web. During his professional career, he traveled to UK, Italy, Spain, Switzerland, Russia, and India.
He had joined FootballWood.com team at the beginning of 2016. Today Travis is MSc, Journalist of our project. Besides, he continues working with biggest brands and companies in the world due to his professional passion to writing and traveling.
He had the pleasures of meeting international events and writing about major leagues, transfers, hot news, etc. Travis is a football enthusiastic writer and he has analyzed and described almost every major events during 2016 season.
Contact Travis Mokey on personal e-mail: [email protected]
Maxim Mikhaylov, Journalist.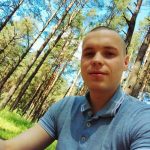 Maxim Mikhaylov born in Russian Federation. He Studied at Saratov State University at the Faculty of Computer Science and Information Technologies. Earned a master degree in 2012. He worked as a journalist for 5 years before joining Footballwood. Maxim worked on a wide variety of news and entertainment stories. He loves writing about football matches, events and most popular superstars like Ronaldo, Messi, Neymar, and others.
Maxim is football addicted and he's totally enjoining that lifestyle. He is a regular player of FC "Zarya" on position of striker. His another hobby is professional commenting of football matches on the local radio. Maxim likes to spend his free time with own family and close friends.
Working on Footballwood, he is following top five European leagues and major Asian and North American tournaments. He is responsible for match previews, important football news and match reviews of the major leagues.
Contact Maxim Mikhaylov on personal e-mail: [email protected]
Naresh Sapkota, Author.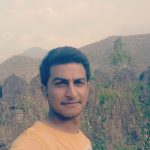 Naresh studied at College of Technology, Syracuse, NY, United States. He became a Master of Technology Resources in 2013 and then started to work in Austin Technology Co. Naresh is an excellent football player and a member of local football club Hornell in New York.
Today he is a great engineer and enthusiastic football writer who follows major leagues and sports events every day. His favorite team is Real Madrid. Naresh likes to attend football matches in UK, Italy, Spain, etc. He would like to report in our web journal about every most interesting event which he'll see in traveling.
As a news reporter in Footballwood, he covers news, match previews, reviews and much more from leagues all over the world. Naresh attempts improving himself and writing interesting articles to become real sports correspondent on TV.
With personal requests and questions, contact him by e-mail: [email protected]
Sanjeev Singh. Author, Editor.
Sanjeev was a student of National Institute of Technology Trichy on technology faculty. He became Master of Information Technology services in 2006 and since then pursued a career of an IT-engineer. But his first passion always was a football. That's why he plays this game since 11.
Sanjeev played football all his life: in school, college while being a regular employee. Due to his achievements and abilities, he was invited to BHUTAN, India at the position of goalkeeper. Sanjeev even was an honorable member of India Football Federation.
Today Singh employed at CISCO systems, as an IT-engineer, and he truly loves his work. But when he finds a free time he always trying to describe some  interesting football event or make a match preview. Footballwood project is not the place where he works, but the place where he can share his thoughts with football fans fr4om over the world.
Write Sanjeev Singh on his personal e-mail: [email protected]