Download Indian Super League 2015 [ISL 2] Theme Song New Video featuring John Abraham, Virat Kohli, Ranbir Kapoor, Abhishek Bachchan
The biggest, the most expens­ive and the most pop­u­lar foot­ball league of India, Indi­an Super league is back with its second sea­son i.e. ISL 2015. For the pro­mo­tion of this foot­ball league, a theme song "Bajegi Seeti Udega Ball, Come On India, Let's Foot­ball!" was launched for its first sea­son which is being used in second sea­son also. Its video is launched and is get­ting great response from all over India. Now you can down­load this new video to any of your device. So get ready to grab this ener­get­ic song and be pre­pared for anoth­er thrill­ing sea­son of ISL.
Download Indian Super League 2015 Theme Song New Video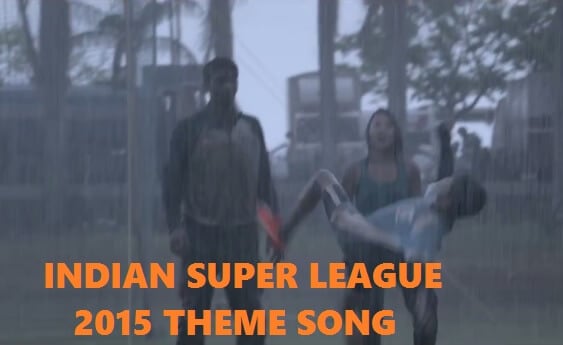 In this video, there is boy hold­ing an ISL foot­ball in his hand stand­ing beside anoth­er guy, watch­ing a crick­et match. Later, the game delayed because of rain and those two guys finally got what they wanted. He then shoots the ball and it strikes on the head of crick­eter. The crick­eter chal­lenges him, but anoth­er guy slides down and snatches the ball. The game begins and lots of young­sters shows their skills and tech­niques.
Later, every­one becomes part of the game in the rain. In the end of video, the boy says "kaun kam­bakht foot­ball nahi khelta". In short, the video is pretty impress­ive, equipped with lots of fun and energy. Check the video below. The link to down­load this video is also giv­en below this video.
ISL 2015 Video Featuring Sachin, John, Virat, Abhishek and Ranbir
We have found anoth­er video in which you'll see some crick­eters and Bol­ly­wood act­ors. Sachin Ten­dulkar, Vir­at Kohli, John Abra­ham, Ran­bir Kapoor and Abhishek Bachchan are also the part of this video. Check out the video right now
Related: Indi­an Super League theme song mp3 down­load
Lyrics of ISL 2015 Theme Song
As there is no change is song, so the lyr­ics are same. Have a look on the lyr­ics and enjoy this song at its best.
Bajegi Seeti, bajegi seeti,
udega ball, udega ball
bajegi bajegi seeti [2x] udega udega ball [2x] Come on India, Let's foot­ball [2x]
Dekhe sapne
kare kamaal
dekhe dekhe sapne
kare kamaal
come one India, let's foot­ball
Let's foot­ball
Apne dil ka yahi hai haal
apne dil ka yahi hai haal
come on India let's foot­ball
come on India let's foot­ball
let's foot­ball
let's foot­ball, let's foot­ball…
let's foot­ball!
You can save these two video to any of your device. If you found this art­icle help­ful, kindly share it with the oth­ers and help them in find­ing what they might be search­ing for.