Download Indian Super League 2015 [ISL 2] Theme Song New Video featuring John Abraham, Virat Kohli, Ranbir Kapoor, Abhishek Bachchan
The biggest, the most expensive and the most popular football league of India, Indian Super league is back with its second season i.e. ISL 2015. For the promotion of this football league, a theme song "Bajegi Seeti Udega Ball, Come On India, Let's Football!" was launched for its first season which is being used in second season also. Its video is launched and is getting great response from all over India. Now you can download this new video to any of your device. So get ready to grab this energetic song and be prepared for another thrilling season of ISL.
Download Indian Super League 2015 Theme Song New Video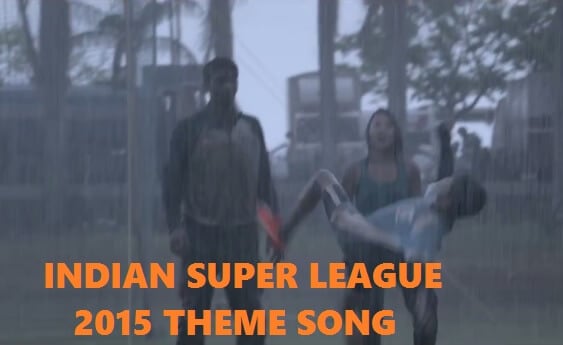 In this video, there is boy holding an ISL football in his hand standing beside another guy, watching a cricket match. Later, the game delayed because of rain and those two guys finally got what they wanted. He then shoots the ball and it strikes on the head of cricketer. The cricketer challenges him, but another guy slides down and snatches the ball. The game begins and lots of youngsters shows their skills and techniques. Later, everyone becomes part of the game in the rain. In the end of video, the boy says "kaun kambakht football nahi khelta". In short, the video is pretty impressive, equipped with lots of fun and energy. Check the video below. The link to download this video is also given below this video. https://youtu.be/A85w3gqTVHk Download this video
ISL 2015 Video Featuring Sachin, John, Virat, Abhishek and Ranbir
We have found another video in which you'll see some cricketers and Bollywood actors. Sachin Tendulkar, Virat Kohli, John Abraham, Ranbir Kapoor and Abhishek Bachchan are also the part of this video. Check out the video right now https://www.youtube.com/watch?v=d77hYjSdfmk Download this video Related: Indian Super League theme song mp3 download
Lyrics of ISL 2015 Theme Song
As there is no change is song, so the lyrics are same. Have a look on the lyrics and enjoy this song at its best. Bajegi Seeti, bajegi seeti, udega ball, udega ball bajegi bajegi seeti [2x] udega udega ball [2x] Come on India, Let's football [2x] Dekhe sapne kare kamaal dekhe dekhe sapne kare kamaal come one India, let's football Let's football Apne dil ka yahi hai haal apne dil ka yahi hai haal come on India let's football come on India let's football let's football let's football, let's football… let's football! You can save these two video to any of your device. If you found this article helpful, kindly share it with the others and help them in finding what they might be searching for.