Download the official video trailer of Cristiano Ronaldo 2015 film. Based on the biography of Real Madrid and Portuguese winger, the film will be released on 9th November 2015. You can download Ronaldo film trailer video to your smartphone, tablet, PC, laptop or any device as. It is available in HD, MP4 and 3GP format which means you will be able to save it in a format according to your need. Earlier, we provided you info about release date and star cast of Ronaldo film. Now, get ready to save this video trailer.
Download Cristiano Ronaldo Film 2015 Movie Trailer Video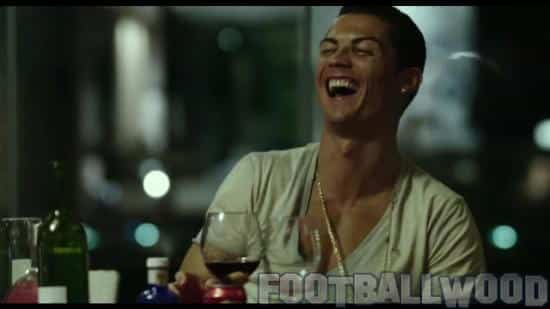 The movie is made under the banner of Universal Studios. The Universal will release the documentary, helmed by BAFTA winning director Anthony Wonke, for Amy producers On the Corner Films with We Came We Saw We Conquered Studios and Mediapro. Before you download this short teaser video, let's take another look. We have shared the video below, so watch it again and click on the download link which is given below. https://www.youtube.com/watch?v=33gTb1v3wds Download Video In this movie, Cristiano Ronaldo will be seen with his family members including his mom Maria Dolores dos Santos son CR Jr. and sisters. It is rumored that Ronaldo vs Lionel Messi rivalry is also the subject of this film. But we are not much sure about it. The trailer itself doesn't tell a whole lot, so we have to wait for the release of film. The Real Madrid winger won FIFA Ballon d'or three times [one with Manchester United and two with Real Madrid]. He is also the all time top goal scorer of Portugal and just few goals away from being the all time top goal scorer of Real Madrid football club. So watch and download video trailer of Ronaldo 2015 movie and share it with his other fans to help them. Use the social buttons below to share this video clip with your online friends.