In the match of the 1/4 finals of Euro 2020, the Danish national team beat the Czech national team. The game was held at the Olympic Stadium in Baku (Azerbaijan) and ended with a score of 2:1.
Denmark midfielder Thomas Delaney opened the scoring in the 5th minute of the match against the Czech Republic. Jens Larsen from the corner of the field executed a feed to the centre of the Czech penalty area, from where Delaney struck a header — the ball after bouncing off the lawn flew into the corner of the goal.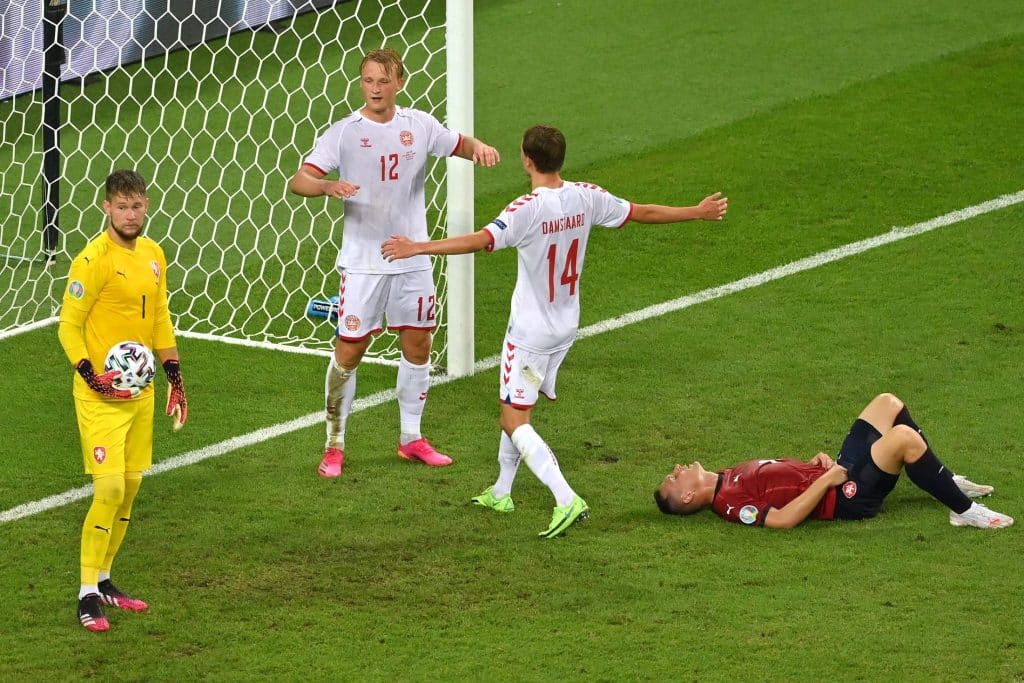 The striker of the Danish national team, Kasper Dolberg, increased the advantage of his team. In the 42nd minute, Joakim Mehle made an intelligent cross from the left flank to the goalie's line, from where Dolberg sent the ball under the crossbar with a touch shot.
Czech forward Patrick Schick played one goal. In the 49th minute, Vladimir Tsoufal broke through on the right flank and hung into the penalty area. Shik put his foot up and sent the ball to the bottom corner.
The meeting was served by a team of referees from the Netherlands led by Bjorn Kuipers. The assistants are Sander van Rukel and Erwin Zeinstra. Russian Sergey Karasev acted as a reserve referee.
In the 1/2 final, Denmark will play with the winner of the Ukraine — England pair.