The former England, Manchester United and Real Madrid midfielder David Beckham could be the next Bond. According to reports, the retired footballer is highly linked with move to Hollywood. Speaking about his new career, Beckham admits that he loves acting but need a lot of practice. He also claimed that he misses playing football but is enjoying learning new skills in the acting industry.
Would Like To See Beckham As James Bond?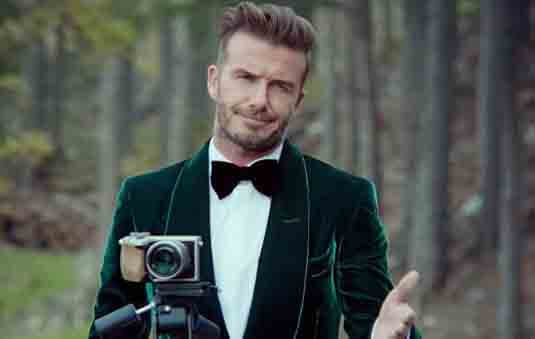 Two years ago, Beckham's wife Victoria Beckham said David Beckham fits perfect for role of James Bond. David Beckham was recently reported to have taken a cameo role in "Grumpy Knight" in Guy Ritchie's forthcoming film knights of Roundtable: King Arthur. We don't know whether audience would like to seen him as Bond, but we are pretty much sure that most football fans would love see him in new profession. The 40 year old went on to admit that he would developed a thick skin after years in the public eye so could take the tough knocks of the industry on the chin. Beckham told to The Time that "I'm very aware that many sportsmen and other celebrities have turned their hand to acting and failed. I know that it is a tough profession, where you need a huge amount of skill and discipline, and I wouldn't want to push myself forward too soon, without learning more about it, and doing a lot more practice. But what I have done so far, I have loved. I can deal with most things. I am a well known person, so I have got used to criticism."
Movies Of David Beckham
Upcoming Movie of David Beckham: The former British footballer will be seen as Blackleg leader in "Knights of the Roundtable: King Arthur". The movie is releasing in 2016.

The Man From U.N.C.L.E

Only Fools and Horses: Beckham in Peckham
Beckham was also the part of film "Zidane" and "Goal 2: Living the dream" in which he did great job. So, do you want to see him as James Bond?