The Real Madrid superstar Cristiano Ronaldo added another trophy to his trophy cabinet after winning best player of the year at Globe Soccer Awards in Dubai. Year 2014 turned out to be the best for Portuguese international. After winning this award Cristiano Ronaldo hopes in winning the Ballon D'or trophy for the third time in his football career.Ronaldo is continuing his dominant run in all competitions across the globe. Although FIFA World Cup 2014 was a nightmare for the twenty nine year old, but he does his best for the world championship. He got support of his teammates in Real Madrid and won four trophies in this year.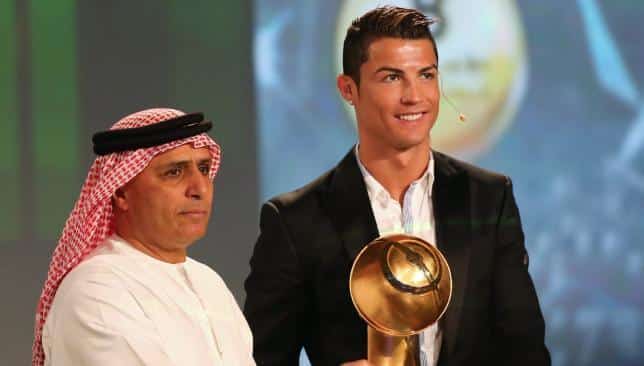 The player set up a new record of scoring most goals in single season of Champions League. He is now all time highest goal scorer of Portugal, also became highest goal scorer of EURO championship. He is hotly tipped to follow up his latest accolade by beating Lionel Messi and Manuel Neuer to FIFA Ballon d'Or to win it for the third time.
He is hoping to win the trophy of best player again. He said: "I hope that it can be a good signal but I'm nor worries about that. The people who vote know what they have to do. I just feel happy it's one more trophy for my dedication and hard work. I want to say thank you to the people at Real Madrid, — the players, the coach — we had a fantastic season, we won four trophies and we are one of the best teams in the world."
"La Decima was a special moment as Real Madrid have looked forward to winning it. To win this award is one of the great pleasures, I an very proud." Recently, Real Madrid won FIFA Club World Cup tournament which is the legal proof that they are currently the best team of world.
The Globe Soccer Award ceremony was organized in Dubai where other players were award with different awards. Given below is the list of all award winners at Globe Soccer Award ceremony.
List of all winners of 2014 Globe Soccer Award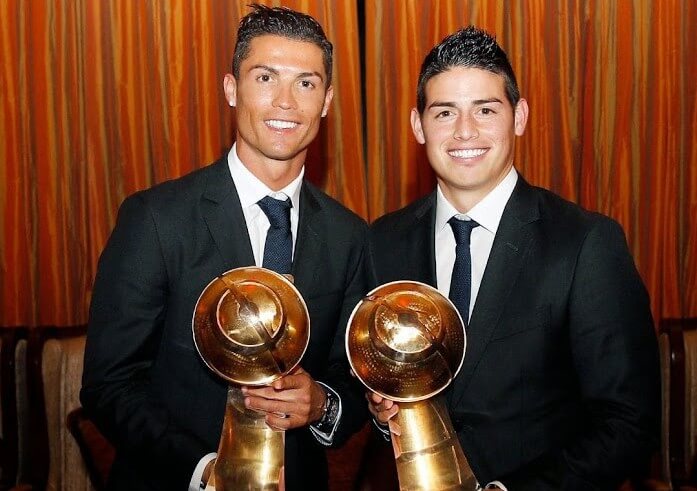 Best player of the year: Cristiano Ronaldo

Best Agent of the year: Jorge Mendes

MARCA Fan's favorite player of the year: Cristiano Ronaldo

Player career award: Filippo Inzaghi

Best Coach of the year: Carlo Ancelotti

Best media attraction in football: Carlo Ancelotti

Best club of the year: Real Madrid

Best President of the year: Florentino Perez

Best Revelation player of the year: James Rodriguez

Best referee of the year: Nicola Rizzoli

Best media executive: Riccardo Silva