Today, Cristiano Ronaldo has achieved a stardom which every footballer dreamed of. But there are only few fans who knows about his past. We probably never knew about Ronaldo, but it was his friend who is the reason why football got a world class player. Lots of words have been said about Ronaldo's performance, nature, loyalty etc. but after reading this heart winning story, you will probably like him.
Ronaldo's Success Story about his friend Albert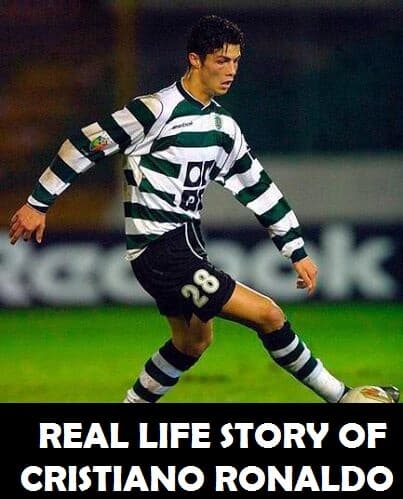 Albert is one of the closet friend of Ronaldo. Both of them played together for a youth club just before professional career. The Real Madrid winger shared real story about his friend Albert. Cristiano Ronaldo - "I have to thank my friend Albert Fantrau for my success. We played together for a youth club. When Sporting Lisbon's manager came to see us & said: "whoever score's more goals will come in our Academy". "We won that game 3–0, I scored the first goal, then Albert scored a header and the third was a goal that impressed everyone. Albert went on one on one with the goal keeper. I was running next to him, he went round the keeper, all he needed to do was just to get the ball into the empty net. But, he passed it to me & I scored. I was accepted to the Academy. After the match, I approached him and asked him 'why' & he answered; "you are better than me " When Ronaldo began his career, countable fans were aware of it. After few years, the story began to spreading like fire spreads in forest. To confirm the truth behind this story, a journalist went to house of Albert Fantrau. When he was asked, he said it is true. Later Albert said he is now unemployed & his career as a football player as finished after that match. The journalist found that he is not looking an unemployed person at all. He owns a wonderful house, a car & enjoying his life & seemed to be a rich person. So he asked second question, where is all from? Albert proudly replied; it's from Cristiano Ronaldo. You can also watch this story below. So this is the truth behind the success of Ronaldo. The player has won 3 times FIFA Ballon D'or award, one with Manchester United & two with Real Madrid.