Portuguese footballer Cristiano Ronaldo believes that the Portuguese coach Jose Mourinho will bounce back. The Real Madrid forward spent two years with Chelsea manager and he knows what Mourinho is capable of. Ronaldo admitted that he is not surprised with current form of Chelsea as it happens in football. That's why he backed his compatriot Jose Mourinho to bounce back from poor start of Chelsea despite the defending champions of Premier League. Read what Cristiano Ronaldo actually said about the performance of Chelsea's manager Jose Mourinho.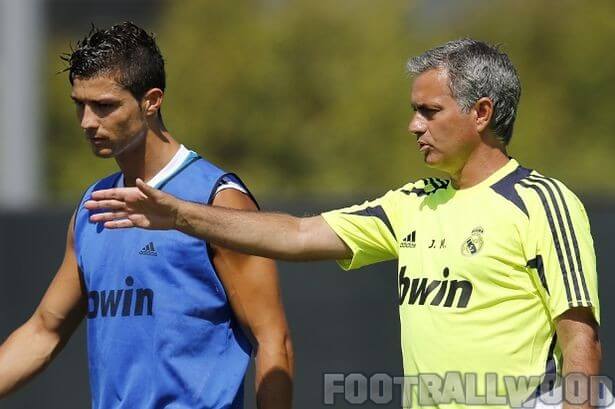 Cristiano Ronaldo: Mourinho & Chelsea Will Bounce Back
Ronaldo told to BBC Sport "I'm not surprised because in football anything can happen. I'm not surprised. Of course he is a manager that I was working with for two years and I know his potential. I know him and Chelsea are going to pass this tough situation."
Read also: Download ISL theme song video
"As a Portuguese man of course I want to see the Portuguese people a the top level all the time, so this is what I wish for him — that he can go through this bad situation and make Chelsea fans happy, because I think they deserve it."
Before moving to Stamford Bridge, Jose Mourinho managed Real Madrid and of course Cristiano Ronaldo for two seasons. the manager won second Premier League trophy with Chelsea in his return to Chelsea. But this season turned out the worst of the blues.
Read also: Download Cristiano Ronaldo skills videos
After playing first fifteen games of Premier League 2015–16, Chelsea won just three games with six losses. Right now, they are at 15th spot in Premier League standings with eleven points.
So this is what Ronaldo said about Jose Mourinho. Do you think Chelsea will bounce back in the form for which they are known for?