Bad news for Cristiano Ronaldo and Real Madrid fans as their star player and current world's best player in the world is expected to face a ban of 12 matches. The player was issued a red card after punching Cordoba defender Edimar. But this is not confirmed yet that how many bans he will face in the upcoming games. One thing is clear that FIFA is ready to take some strict actions against the twenty nine years old winger for what he has done in last game of La Liga 2014–15.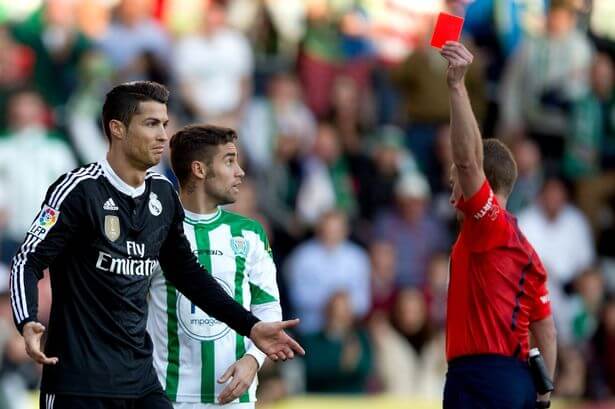 Actually, Ronaldo was frustrated with unexpected reactions from away side during Cordoba and Real Madrid clash. He was not looking in his form for which he is known for and was unable to make impact on the game. He tried the same reaction earlier, but he was lucky that time as he escaped from the eyes of Referee. But he apologized after the game for what he did.
The Brazilian winger Neymar also believes that Cristiano Ronaldo "needs to be punished" for the action that led to his red card last weekend. Neymar said "It's easy to talk for those who aren't there. All players are exposed to that and sometimes we deal with it. It's bad, it's a negative thing. We can't do things like that, so I think he needs to be punished."
"It's hard too, because sometimes there might be a provocation, like happened to Zidane or to me. You need to work on that with your mind. I don't work in the competition committee. I don't know. It's a decision for the committee. I only think about my own team. In our play and how we train. I don't like talking about other teams, if they don't talk about us. If I worked at the committee I'd tell you how many games he should be banned for."
One more bad news for the fans of Real Madrid as the governing body of football, FIFA has started an investigation over Transfers of teenage players. The current richest football club of the world are under the investigation of FIFA to determine whether they have illegally singed underage players. A spokesperson of FIFA said:
FIFA is currently compiling information and documentation in order to adequately evaluate this matter. At the moment, a formal disciplinary procedure has not been opened. We cannot provide any further information at this stage.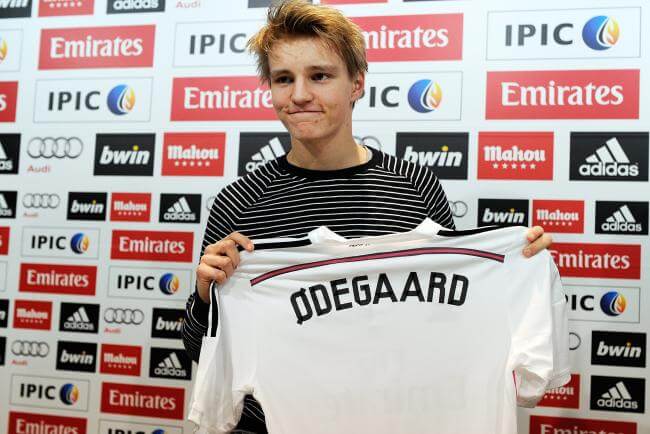 Few days ago, Real Madrid confirmed the signing of Norwegian 16 year old Martin Odegaard on their official website. That could one of the biggest reason behind the investigation of FIFA. After this signing, they confirmed Mink Peeters as a new player.
We have seen transfer ban of Barcelona for signing underage players. The Catalans reported an appeal against the ban, but FIFA rejected that appeal they banned Barca for 14 months that is almost equals to two transfer windows.