Cris­ti­ano Ron­aldo or CR7 for short is one of the most bril­liant play­ers of our times. Hail­ing from Por­tugal, Real Mad­rid top scorer has also become one of the most recog­niz­able and suc­cess­ful play­ers of his gen­er­a­tion. Ron­aldo earns mil­lions of dol­lars per year fea­tur­ing over­whelm­ing advert­ising con­tracts that let him boast enorm­ous annu­al income.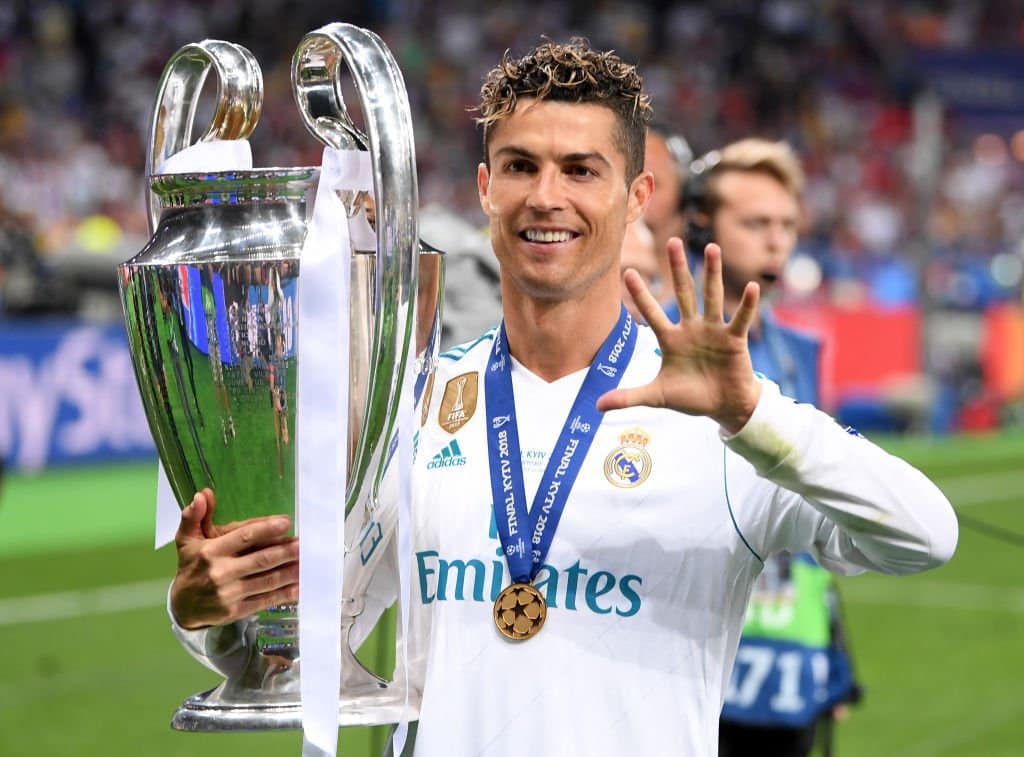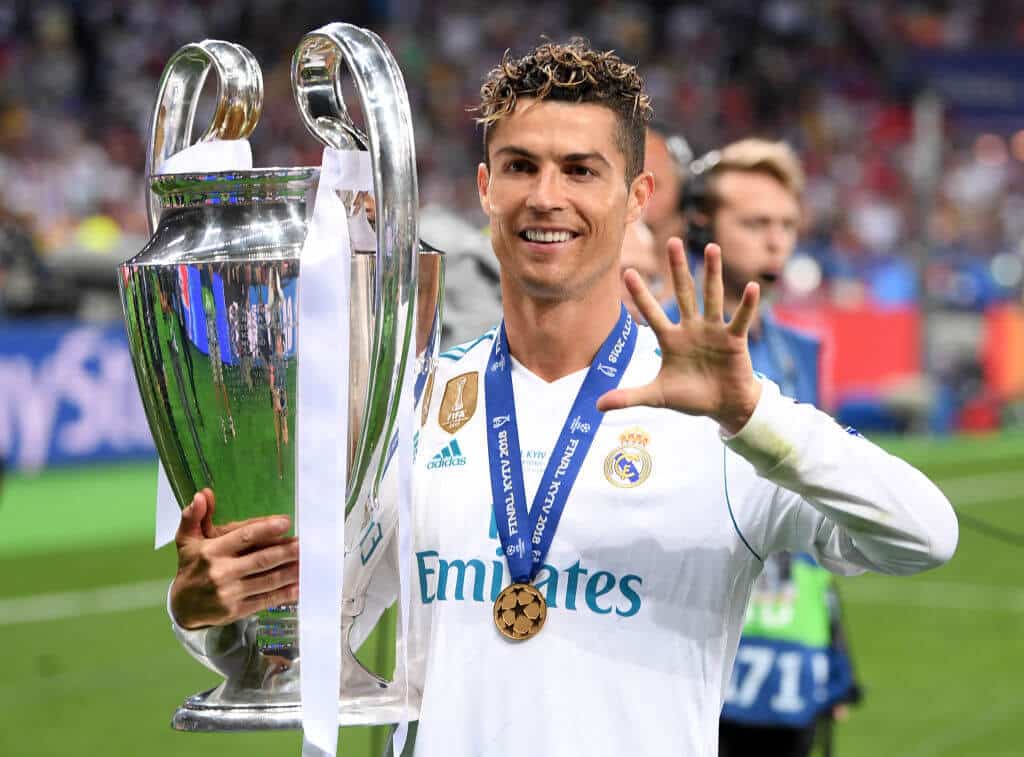 One would hardly believe that Cris­ti­ano Ron­aldo age is only 33. It seems like we have known the A‑list striker for cen­tur­ies. Moreover, some would hardly ima­gine mod­ern foot­ball without CR7. What is Ron­aldo birth­day? Where was Cris­ti­ano Ron­aldo born? Who were Cris­ti­ano Ron­aldo par­ents? Our art­icle provides detailed inform­a­tion related to Cris­ti­an Ron­aldo bio­graphy and key facts. Learn more about one of the highest-paid foot­ball play­ers in his­tory.
Where and When Was Cristiano Ronaldo Born?
Cris­ti­ano Ron­aldo life story starts in Fun­chal, Madeira, Por­tugal. It is a small but cozy island situ­ated in the west­ern part of the coun­try. This is where the future sports star was born. CR7 age is 33. Cris­ti­ano birth­day takes place on Feb­ru­ary 5, 1985.
Ron­aldo par­ents would hardly believe their son would even­tu­ally grow into the most recog­niz­able top-scorer, as CR7 was dia­gnosed with dra­mat­ic hearts con­di­tions at the age of 15. The bot urgently needed a sur­gery. Luck­ily for Ron­aldo par­ents and the young man, no ser­i­ous oper­a­tions were required. He recovered very fast to start play­ing for Clube Des­port­ivo Nacion­al of Madeira. It was the start­ing point for the play­er who then had to move to Sport­ing.
Who Are Cristiano Ronaldo Parents?
José Dinis Aveiro is the player's fath­er. His work was related to sports and foot­ball in par­tic­u­lar. Jose used to train a loc­al team named Andorinha. By the way, it was the fath­er who decided to give Cris­ti­ano such name. The idea was to hon­or Ron­ald Reagan who was Jose favor­ite movie act­or and a pres­id­ent of the United States. CR7 does not really like talk­ing about his fath­er He used to work as a garden­er. The fam­ily was poor. His fath­er was an alco­hol­ic and drank a lot leav­ing his fam­ily hungry.
Ron­aldo mother's name is Maria. She was the one to take care of Cris­ti­ano and his sib­lings. Maria had to take sev­er­al jobs to buy some food for her chil­dren. She worked as a clean­er and cook from dusk until dawn. How­ever, the fam­ily kept liv­ing from hand to mouth. Cris­ti­ano prom­ised him­self to make the tables turned in the future.
Where Did Ronaldo Start Playing Soccer?
At the age of 7, Ron­aldo played in his father's club Andorinha. How­ever, Clube Des­port­ivo Nacion­al of Madeira appeared to be his first pro­fes­sion­al team. CR7 joined it when he was only 12. Then he moved to Sport­ing B team to play in the second tier.
But Ron­aldo was so good dur­ing his first two games for the second team, that man­ager decided CR might come in handy in the Sport­ing A team. Unfor­tu­nately. Cris­ti­ano failed to reveal all his play­ing poten­tial dur­ing the first sea­son, He man­aged to score only three times. It was until 17 years old when Ron­aldo star­ted tak­ing the foot­ball spec­tat­ors by storm.
Ronaldo – An Emerging Football Star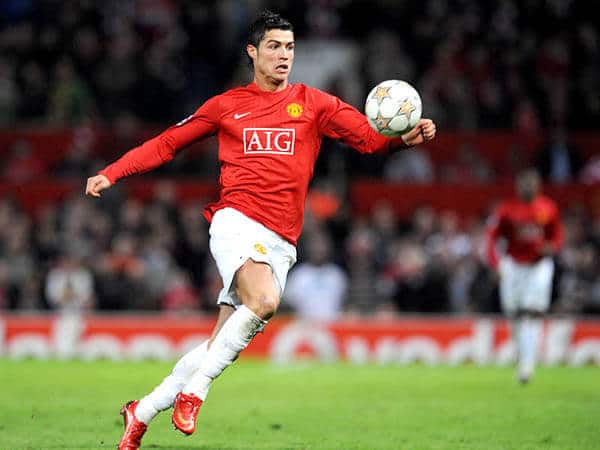 CR7 made his debut in the Sport­ing first team in 2002. He was tall and looked pretty ath­let­ic. Ori­gin­ally play­ing on the pos­i­tion of the right-wing­er, Ron­aldo per­formed great drib­bling and speed. After a bright and suc­cess­ful sea­son in Sport­ing, the play­er was spot­ted by the Brit­ish power­house MU. He moved to Eng­land in 2003 and appeared to be a real sen­sa­tion!
From this moment, both experts and fans con­sidered him as one of the best for­wards in the world. He man­aged to score 42 cup and goal leagues dur­ing the 2007–2008 sea­son for the Dev­ils. He also got sev­er­al pres­ti­gi­ous awards includ­ing the Golden Shoe, A Play­er of the Year and the UEFA Cham­pi­ons League title in 2008. Ron­aldo helped his team to get to the Cham­pi­ons League final in the second year in a row. How­ever, they lost that match against FC Bar­celona.
Ronaldo Transfer to Juventus
The happy times in Manchester were over. Ron­aldo was signed for Real Mad­rid. He moved to Spain for the record £80 mil­lion trans­fer. CR7 con­tin­ued boast­ing his amaz­ing skills and made a scor­ing record in La Liga. How­ever, Messi broke it dur­ing the 2010–2011 sea­son. This is when the epic battle Messi vs Ron­aldo star­ted.
Image by si.com
After scor­ing 42 goals for his team dur­ing the act 2016–2017 sea­son, Ron­aldo is the only play­er to win UEFA Cham­pi­ons League twice in a row. The news about him mov­ing to Juventus hit the head­lines recently. The con­tract has been signed. The Old Lady is going to pay about $132 mil­lion with the annu­al salary about $27 mil­lion. A huge step for both Cris­ti­ano Ron­aldo and the super club from Torino with sev­er­al efforts made to win the UEFA major club tour­na­ment.