Cristiano Ronaldo becomes the first player to score 8 goals against one team in one season of La Liga. No player has achieved this milestone in this century of La Liga. During match of Real Madrid vs Espanyol, the Portuguese scored another hat-trick in second leg of La Liga 2015–16. In first leg of this season, Ronaldo netted five goals when they visited Espanyol and fired three more at the home ground Santiago Bernabeu. He is now the joint top goal scorer of La Liga 2015–16.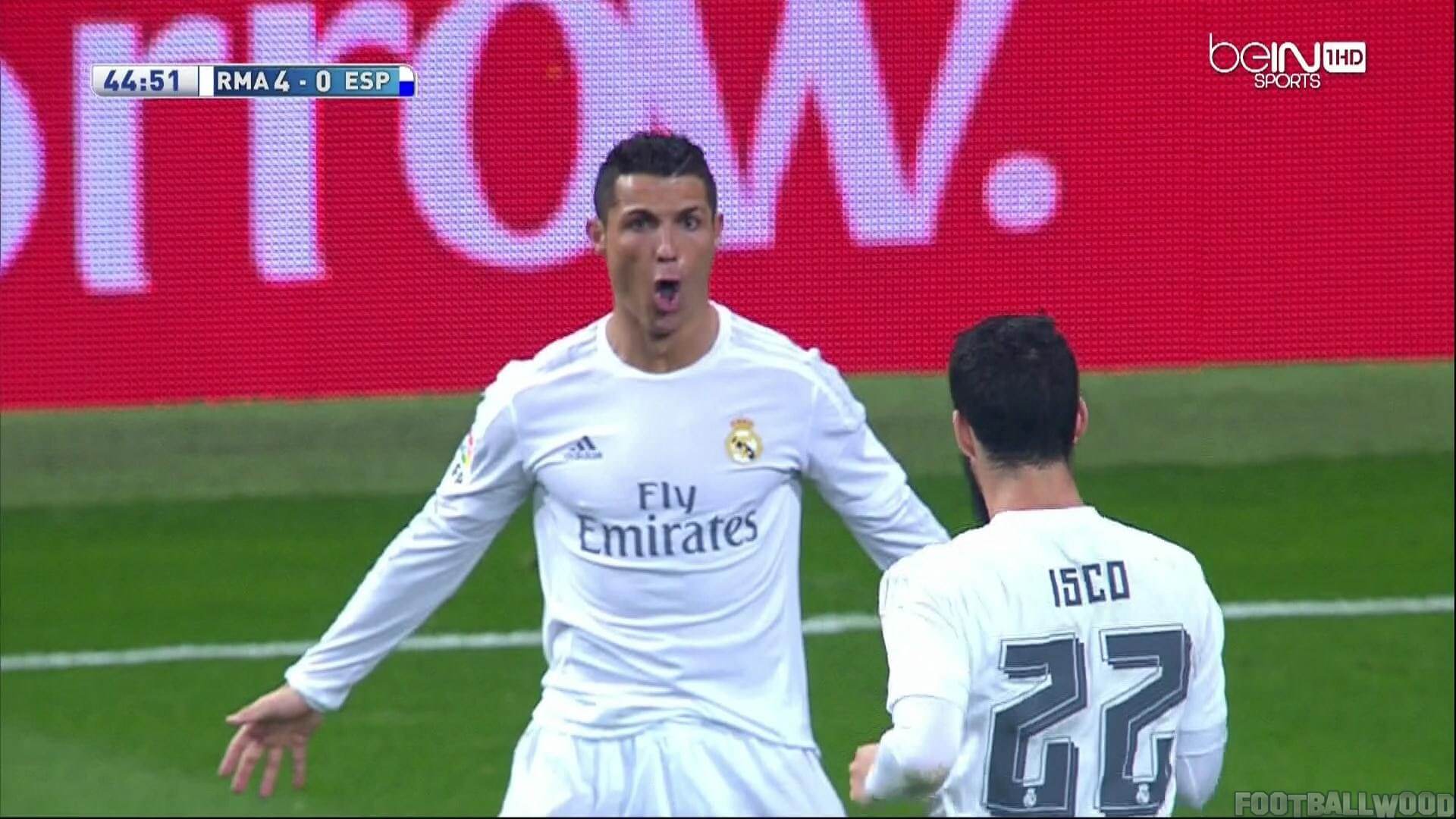 Cristiano Ronaldo, 1st Player To Score 8 Goals Against One Team In One La Liga Season
This is the first time in this century of La Liga that any player has scored total of eight goals in both meetings of Liga BBVA. So far in this season of Spanish football league, Ronaldo has scored 19 goals that makes him the top goal scorer of the league. His first goal came from penalty spot. The second goal scored by Ronaldo was goal of the match that came with dribbling with shot from his weaker foot from about 20 yards. There after the third goal from header that completed his 39th hat-trick of his football career. Read also: Download Ronaldo's five goals vs Espanyol video In the list of La Liga 2015–16 top goal scorers, Cristiano Ronaldo and Luis Suarez are at the first spots with 19 goals each followed by Karim Benzema with 18 goals and Neymar with 16 goals. Real Madrid won that game by clean sheet of 6–0 against Espanyol. Remaining three goals were scored by Karim Benzema, James Rodriguez and an own goal from O. Duarte.