The 2014 FIFA World Cup is over and will not return for another four years, but another maj0r tournament looms on the horizon, talking about none other than 2015 Copa America. It will be the 44th edition of the main international football tournament for national teams in South America which will be held in Chile in June-July 2015. The South American's football governing body CONMEBOL will organise the tournament. The teams for Copa America 2015 are now finally declared as the draw was set for 27 October.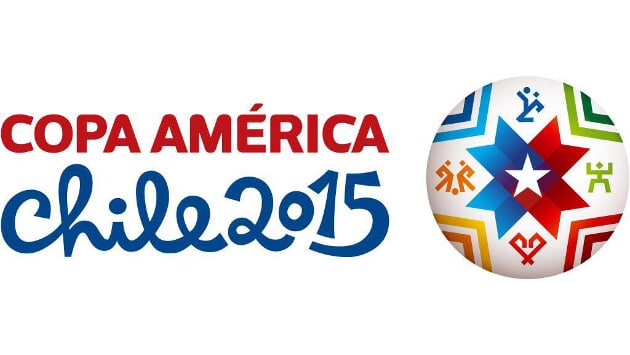 Copa America 2015 Teams
On 10th November 2014, CONMEBOL announced the composition of the four pots. Pot 1 contains the hosts Chile which has been automatically assigned to position A1 as they will host the 2015 Copa America tournament. The 12 Central and South America teams that will compete in the 2015 Copa America have been selected. All the teams are allocated to the posts according to their FIFA Rankings as of 23rd October 2014. See below Copa America 2015 participating teams. Read also: Copa America 2015 Cachana Ball
| | | | |
| --- | --- | --- | --- |
| Pot 1 | Pot 2 | Pot 3 | Pot 4 |
| Chile | Colombia | Ecuador | Venezuela |
| Argentina | Uruguay | Peru | Bolivia |
| Brazil | Mexico | Paraguay | Jamaica |
CONMEBOL confirmed, completing the event's team list. CONCACAF nations Mexico and Jamaica were added to Copa America 2015 in Chile as invitees. Initially, Mexico and Japan were invited to join the CONMEBOL nations in the tournament. Japan declined the invitation and China invited instead, but they withdrew due to the 2018 FIFA Cup qualification being held at the same time. El Tri has played Copa America eight times in the past, with a best finish in 2001 edition when they lost in the final against Colombia while Jamaicans will be making their debut. Similar to World Cup rules, the top two teams from each group will proceed to the knock rounds. The tournament winner will be awarded CONMEBOL's spot in the 2017 FIFA Confederations Cup. The United States will host the 2016 Copa America.