Being on the top of Premier League 2014–15 table, the Chelsea manager Jose Mourinho believes that his team's lead of seven point is not enough to win the title this season. The blues recently registered another away win in last game against Aston Villa at Villa park with a goal difference. After full time Chelsea got three more points to lead the table by 7 clear points ahead of second position holders Manchester City.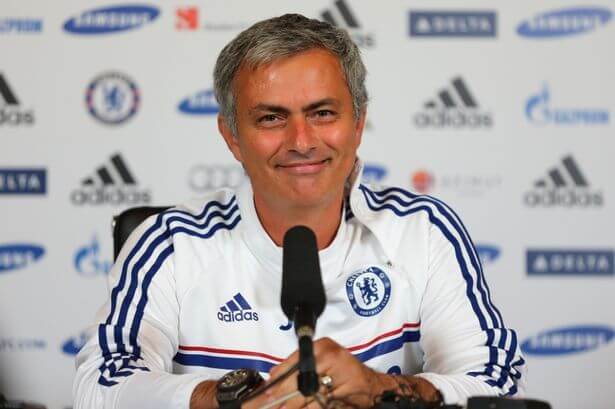 The Portuguese manager said "Seven points means seven points, we have 14 matches to go. We are speaking about 42 points to play for and in 42, we have a lead of seven. I think it's nothing. I would stay in another league — done. In the Premier League, I would say far from done because the Premier League is the only league where any team can take points "
"You go to other leagues and the teams from the second part of the table, they play the top teams and they lose, they lose easily with bid results. We have 14 matches left and that's a long way to go."
Well, the manager is not satisfied with these 7 points which is a good element of a world class manager as his side is playing in one of the best football leagues of the world. However, he also praised Aston Villa against which his team struggled a lot to get those three points. About The Villans, the manager said
"A team with so many good players is not a team in trouble. The teams in trouble are the ones without good players and Aston Villa is a squad filled with good players. They are a very good side, so for us to win there is very important — obviously it's very difficult."
"The result says everything. I knew that they had a reaction and my players couldn't cope. The good thing was that after that we had our reaction, we found our stability and we started going forwards."
"We went to try to win and, when we scored the second goal, after that I don't remember a dangerous situation in our goal. We could control with stability." Given below is the interview video of Jose Mourinho after Chelsea's 2–1 win against Aston Villa.
The blues will now face Everton on 12th Feb at their home ground Stamford Bridge.