Losing against Barcelona, the Atletico Madrid midfielder Cani stated that Neymar will have problems for his whole career. The Madrid player said these words after loss 2–3 loss against Barca in return leg of quarter final for Copa Del Rey 2014–15. Read what he siad about Neymar's style of play.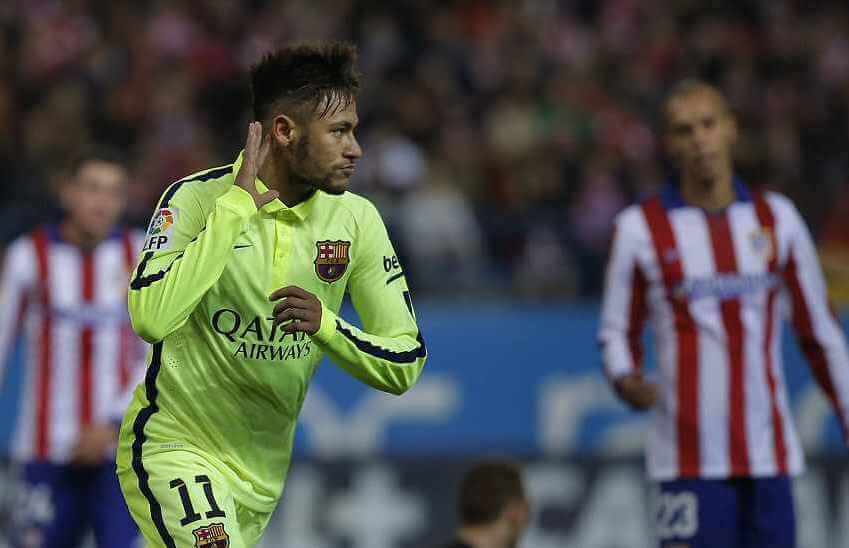 "He will have problems for his whole career. Neymar has a style of play. One day he will have a prblem as he did today. but if he likes it… That's the way he plays," Cani said.
"Gabi says he only said it was a penalty and a red card, that he didn't say anything else and was sent of. It was a bit bittersweet. I would have liked to win and reach the next round, but you can't choose that. I had to try to go out there and do the best I could," he added.
The Brazilian winger scored brace against Atletico Madrid at Vicente Calderon in last game that went elimination of the La Liga champions from Copa Del Rey. Barca have now qualified for the semi final round of this competition where they will face Villarreal. Check fixtures of Copa Del Rey Semi final round.
Former Liverpool forward Fernando Torres and Neymar had some gesturing words with each other. Watch the incident in a tweet below.
And as the first half ends, Neymar & Torres get into it and almost fight #ATMFCB https://t.co/7WNY6NgsKn

— Football Cove™ (@FootballCove) January 28, 2015
The captain of Atletico Madrid Gabi also spoke about the Barca's winger. Gabi said "He's got an odd way of playing, particularly when he is winning. He is always making gestures on field, especially when he's in front. Nobody likes to lose and these things irritate you."