Brazil will play World Cup qual­i­fy­ing match against Uruguay on this Sat­urday at Itaipava Arena Per­n­am­buco, Recife. Here are the tele­cast chan­nels and match tim­ing of Brazil vs Uruguay FIFA World Cup 2018 qual­i­fi­er match. Good news for the Uruguay fans as Luis Suarez could make return as his inter­na­tion­al ban is now expired. The Barca for­ward has not played any inter­na­tion­al game since FIFA World Cup 2014 bite incid­ent. This means he will be facing his Bar­celona team mate Ney­mar in this clash.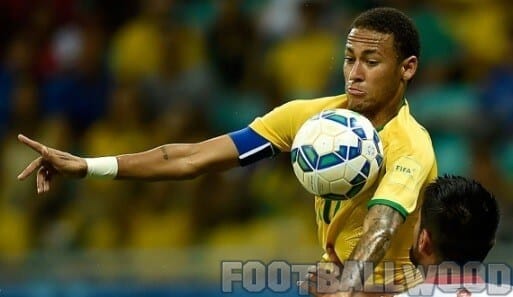 Brazil Vs Uruguay IST Time, Telecast Channels
MATCH SCHEDULE
Com­pet­i­tion
FIFA World Cup 2018 Qual­i­fi­ers
Date
26 Mar 2016 [Loc­al and India]
Time
12:45 am [GMT], 6:15 am [IST]
Sta­di­um
Itaipava Arena Per­n­am­buco
Seat­ing capa­city
46,154 spec­tat­ors
Home team
Brazil
Away team
Uruguay
Round
Fifth
Tele­cast chan­nels
Sony ESPN, Sports Max 2 etc.
Tele­cast in India: Indi­an TV chan­nel Sony ESPN will provide the live tele­cast of this match on Indi­an tele­vi­sions. It will start at 6:15 am on 26 March 2016. So switch to Sony ESPN for live tele­cast of Brazil vs Uruguay. Oth­er tele­cast chan­nels in
Brazil: SporTV
Uruguay: VTV Uruguay
Argen­tina: TyC Sports Argen­tina, TyC Sports Play, TyC Sports Interi­or
Canada: beIN Sports Con­nect, beIN Sports en Espan­ol
Colom­bia: Cara­col TV
Ger­many: Goal TV
Italy: Sky Super­cal­cio HD, Sky Sport 1
Nor­way: Viaplay Nor­way, Viasat Fot­ball Nor­way
United States: beIN Sports en Espan­ol, beIN Sports Con­nect USA, fuboTV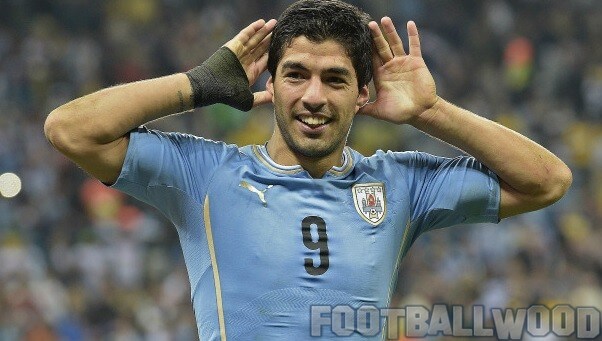 Brazil Vs Uruguay Match Preview
Pos­sible line-ups
Brazil: Alis­son; Alves, Gil, Mir­anda, Luis; Eli­as, Gust­avo; Wil­lian, Coutinho, Oscar; Ney­mar.
Uruguay: Muslera; Pereira, Coates, God­in, Caceres; Cor­ujo, Are­v­alo, Sanc­hez. Rolan, Suarez, Cavani.
Uruguay are undefeated in World Cup qual­i­fi­ers as they have won 3 games and played on draw. Right now, they are second spot in CONMEBOL stand­ings with nine points in first four games.
Don't miss: FIFA World cup 2018 qual­i­fi­ers fix­tures in IST
On the oth­er hand, the hosts are just below Uruguay with 7 points in 4 games. Brazil faced loss at the hands of Chile in first game. So far in World Cup 2018 qual­i­fic­a­tion, the five times world cham­pi­ons have won 2 games, drew once and lost one.
Brazil coach Dunga announced Brazil team squad for World cup 2018 qual­i­fi­ers matches in Match in which he side­lined PSG's defend­er Thi­ago Silva and Real Mad­rid defend­er Mar­celo.
The last meet­ing between the teams came at the con­fed­er­a­tions cup semi finals in June 2013, when Brazil knocked out Uruguay by 2–1 with win­ning goal from Paul­inho.
Los Char­raus was upset by Ecuador in the third round, 1–2 before they con­vin­cingly beat Chile, 3–0 in the pre­vi­ous match-day at their home field of Esta­dio Cen­ten­ario in Mon­tevid­eo, Uruguay on 17 Nov 2015.