Brazil Copa America 2015 Kits | Home And Away Jersey: Nike has unveiled the new Copa America 2015 home and away kits of Brazil. After a long wait, the kits are finally unveiled which will be used in the 44th edition of South American football tournament. Almost all kits of the 12 football teams have been unveiled by their respective kit manufacturers. There is not any major change in the new Brazil Copa America 2015 kits, but they still look attractive. So have a look on these new home and away jerseys of Brazil designed specially for CA2015.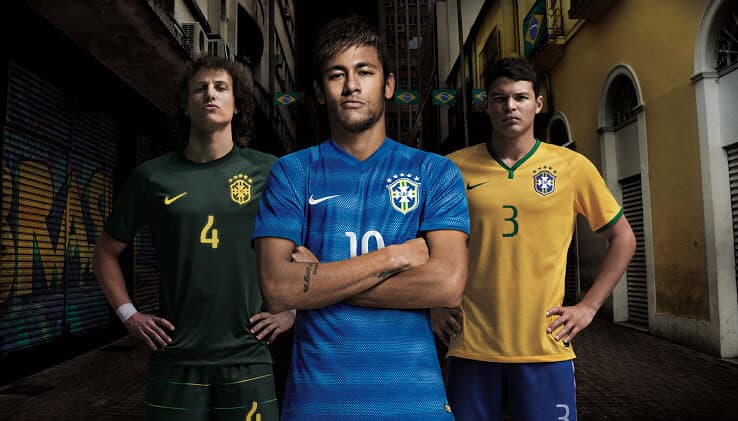 Brazil Copa America 2015 Home Jersey
The all new home jersey of Brazil for Copa America 2015 is mainly in yellow appearance. It is also featured with Brazil's home color green on yellow background. The plain home jersey only has team's crest on left side and Nike swoosh on right side in green appearance.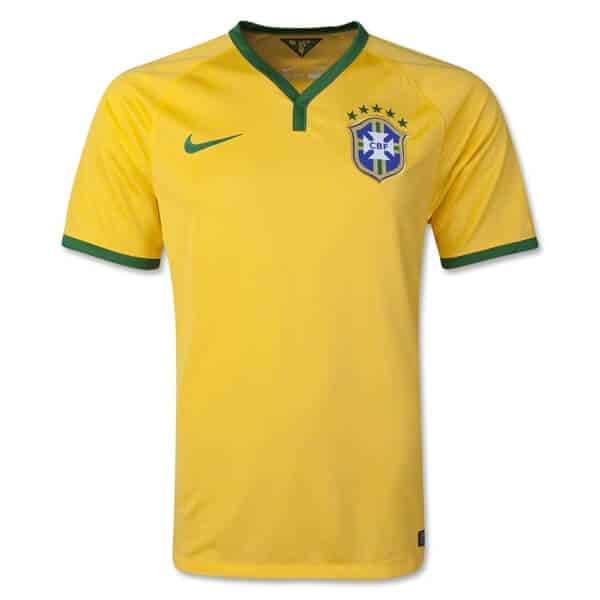 Five World Cup stars of Brazil are also in green appearance on the top of team's crest. Collars are made in classical with green appearance. The sleeves are provided with single green colored stripe at the end of arms. At the back of Brazil's home jersey, player's name and number is there in green. Related: Colombia 2015 Copa America home jersey
Brazil Copa America 2015 Away Jersey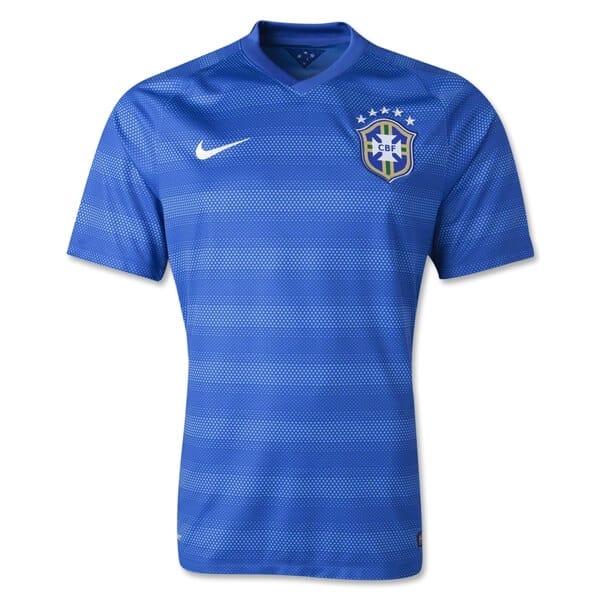 Away jersey of Brazil for 2015 Copa America is in blue. White and blue horizontal stripes are drawn at the front and at the back of away jersey. Green colored is replaced by white which means Nike swoosh and five stars are in white look on Brazil's away jersey of Copa America 2015. Player's jersey number is printed at the front of jersey also. The third kit of Brazil is green on which yellow colored applications are printed. You can call this kit as reverse of Brazil's home kit. Collars are in round shape that give different look from the remaining two kits. You can see all Copa America 2015 Kits. That's all about the new kits of Brazil for Copa America 2015 football championship. Which one you like the most?