The all new Blue Adidas Nitrocharge football boots of 2015 have been launched by Adidas. These new white and solar blue Adidas soccer cleats are the new shoes of Nitrocharge family. Take a close look on these new Nitrocharge 1.0 FG football boots of Adidas below with images and pictures.
Blue Adidas Nitrocharge 1.0FG 2015 Boots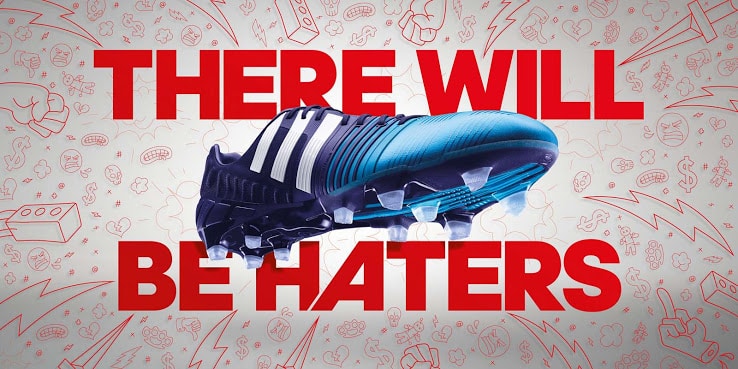 The new Blue Adidas Nitrocharge boots combines two colors on the upper to create a fresh design. Solar Blue is used on the forefoot area up to the trademark energy-sling element, while Solar Blue fade away to Amazon Purple. Three white colored Adidas stripes are marked on upper portion of Adidas Nitrocharge 1.0FG football boots of 2015.
These Nitrocharge soccer shoes are specially designed for endless energy and to provide better comfort to the player. The second generation of Nitrocharge boot was unveiled at the start of the season. Their design is quite familiar with that of black and flash orange boots that Adidas recently launched.

Synthetic hybrid touch is provided at the upper end for better ball control, which combines the touch of leather with no water uptake. The Blue colored Adidas Nitrocharge 1.0FG footabll boots will be worn by Javi Martinez, Jeremy Mathieu, Phil Jones and Manuel Neuer from late January 2015.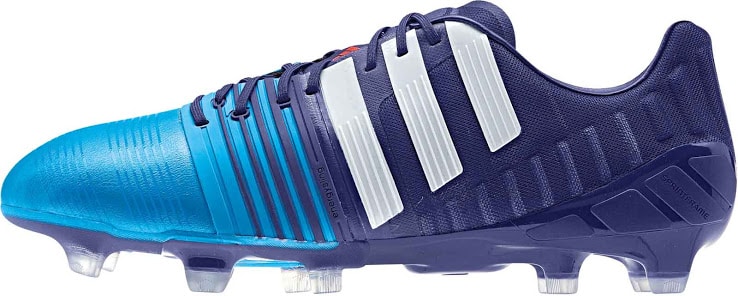 Spikes are provided with crystal finish mounted on blue foundation for control on running speed. The extra strength of shoes provides better shooting accuracy and curling to the ball.
These new white / solar purple and blue Nitrocharge football boots of Adidas will be available in some selected stores from the month of February 2015.