Belgium beat Portugal in 1/8 of the European Championship and reached the quarterfinals, playing with Italy. Torgan Azar scored the only goal. Portugal resigned as European champion in the first round of the playoffs, and Cristiano Ronaldo remains the top scorer of the Euro so far.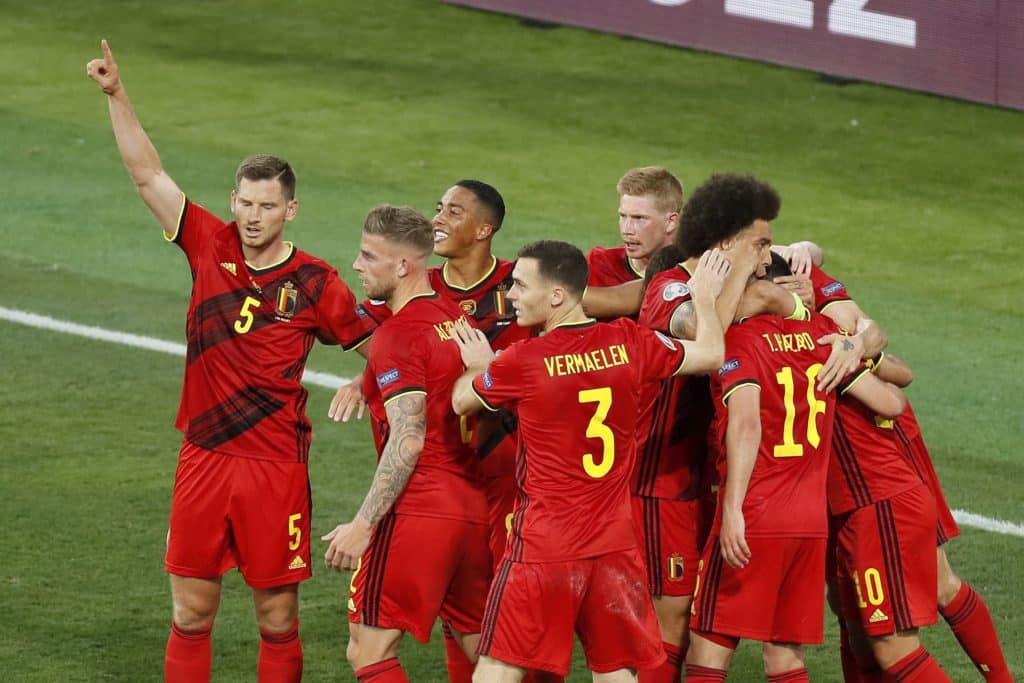 Portugal had the advantage for most of the first half: they had a lot of possession of the ball and often went to someone else's goal. The most dangerous moment happened in the 6th minute: Diogo Jota ran down the left flank into someone else's penalty area and shot from a dangerous position but did not hit the target. The Belgians at times sharply went out on the counterattack. One of them ended with a goal in the 42nd minute. Torgan Azar hit Ruy Patricio with a beautiful shot from behind the penalty area and put Belgium ahead.
The second half began with an unpleasant episode: Kevin de Bruyne left the field due to damage after a collision in the first half. Portugal usually had a lot of possession but rarely created dangerous moments. Belgium also flew into counterattacks less often and concentrated on defending the advantage. As a result, the "red devils" brought the game to a minimal victory and passed in 1/4. Portugal did not support the title of European champion, and Cristiano Ronaldo flew out of the fight of the scorers (but so far, he is the first there).
In another match of the 1/8 finals, the Czech national team unexpectedly beat the Netherlands team in the 1/8 finals of the European Football Championship.
The game in Budapest ended with a score of 2:0 in favour of the Czech national team. The goals were scored by Tomas Goles (68th minute) and Patrick Schick (80). In the 55th minute, the main referee of the match, Russian Sergey Karasev, removed the defender of the Netherlands national team Matthijs de Ligt from the field after watching VAR.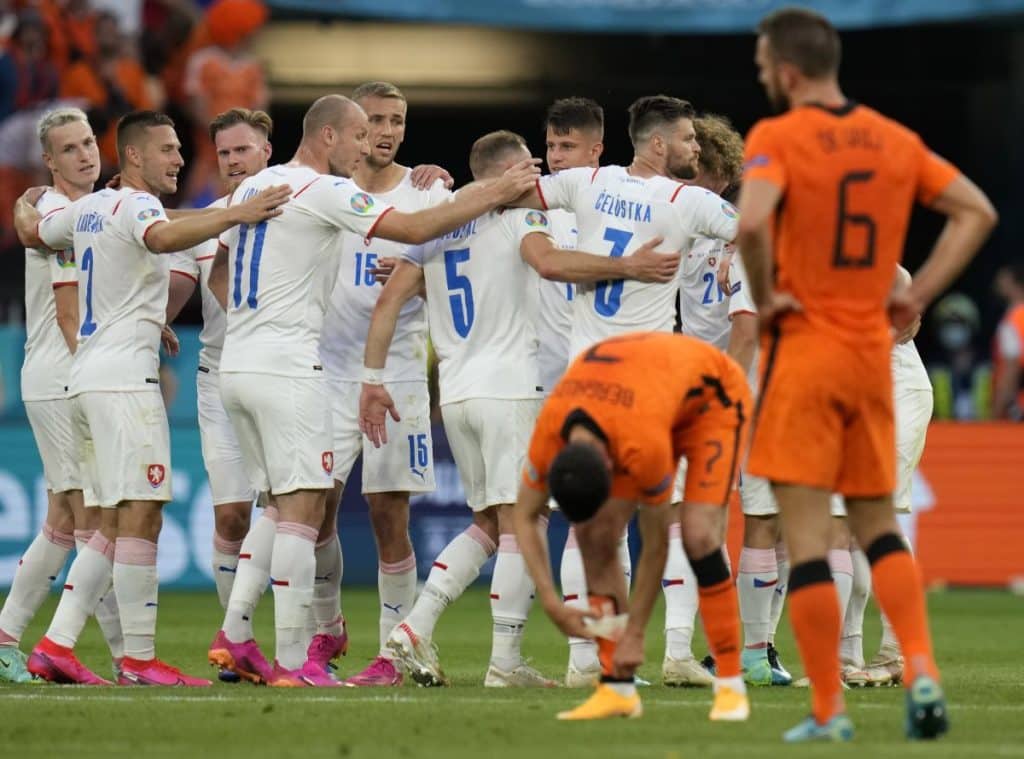 In the quarterfinals of EURO 2020, the Czechs will play against the Danish national team.