Bayern Munich's club doctor Hans Wilhelm Muller Wohlfahrt resigns after unexpected loss against FC Porto.
Not only Wilhelm Muller, three other doctors have also resigned from the club after being blamed for last defeat at the hands of Portuguese side. He had been with Bayern Munich since 1977 has ended his membership with the club.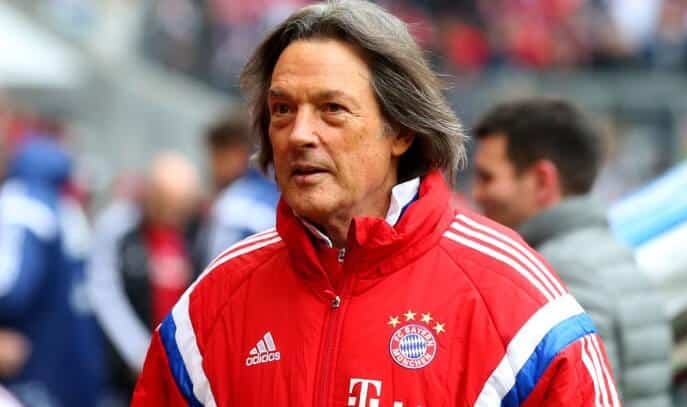 After working with Bayern Munich, the seventy two year old has confirmed that he has resigned after bearing the brunt of the blame for the side's defeat in first leg quarter final of Champions League 2014–15.
In a statement, he said "After the Champions League match between Bayern Munich and Porto, the medical department was blamed due to the inexplicable reasons for the loss. The bond of trust is damaged."
The media director of Bayern Munich, Markus Horwich confirmed that the decision had taken the club by surprise and said 'FC Bayern were not informed about this step."
However, club manager Pep Guardiola also had few words to speak about. About physical fitness of his defender Jerome Boateng, he said
"I must always replace Boateng before the match has finished, he said in September. But we can't replace one defender in every match. Defenders normally have to play from the first to the last. We have to talk to the doctors another time."
The manager advised Thiago Alcantara to seek treatment in Spain at his own preferred doctor rather than follow Dr Muller-Wohlfahrt's advice, with Bayern sending one of their own doctors along to observe the work being carried out.
Bayern played the first leg without lots of star players that costed them defeat with two goals in first leg of quarter final. The second leg of Bayern Munich vs FC Porto will he played on 21st April at home ground Allianz Arena.