UEFA Cham­pi­ons League IST (Indi­an Time), EDT (USA Time), BST (Brit­ish Time), GMT+0, Match Pre­view, Live Stream and TV tele­cast: Bay­ern Munich hope to get back on win­ning track when they face PSV in the UEFA Cham­pi­ons League this Wed­nes­day, Octo­ber 18th (Octo­ber 19th IST).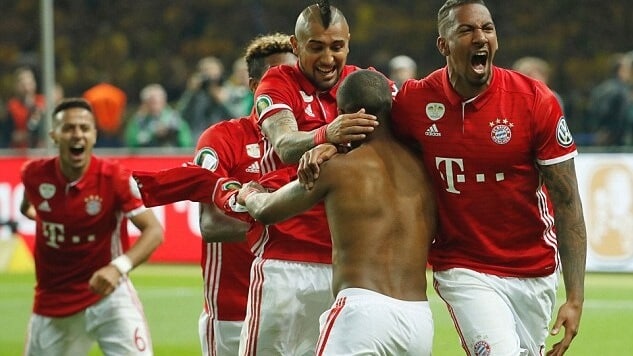 UEFA Champions League IST (Indian Time), EDT (USA Time), BST (British Time), GMT+0 Match Preview and Live Stream

Match: Bay­ern Munich Vs PSV (UEFA Cham­pi­ons League)
Date: Octo­ber 19th, 2016; 14:45 EDT, 19:45 BST, 18:45 GMT+0, 0:15 IST (Octo­ber 20th)
Ven­ue: Alli­anz Arena, Munich
Bay­ern Munich Vs PSV TV Details: TEN 1 (Indi­an view­ers), Fox Sports Detroit, Fox Sports South­w­est, Fox Sports Ari­zona, Fox Sports Ohio 2, MASN2, Fox Depor­tes, Fox Sports Mid­w­est, Fox Sports South, MASN, Fox Sports Ohio, Fox Sports Flor­ida, Fox Sports Ten­ness­ee, Fox Soc­cer 2GO USA, Fox Sports Car­o­li­nas, Fox Sports Cin­cin­nati, Fox Sports West, Fox Sports Net North (USA view­ers); (UK view­ers)
Bay­ern Munich Vs PSV Live Com­ment­ary: talk­s­port, tun­ein radio, flash­score
Bay­ern Munich Vs PSV Live stream: click here to watch this match live
Bay­ern Munich was expec­ted to win the top spot in Group D, but enters this Round 3 fix­ture in second spot after nar­rowly los­ing 1–0 at Span­ish giants Atletico Mad­rid. That game seemed to prove the fact that Itali­an head coach Carlo Ancelotti simply has no answer for Atletico's head coach Diego Simeone. The Argen­tine got the best out of the Itali­an when the lat­ter was the lead­er of Real Mad­rid and things seem­ingly have not changed for Ancelotti at his new club. As regards Bay­ern's injury news, Douglas Costa and Javi Mar­tinez re both side­lined for this fix­ture, as well as Franck Ribery and Arturo Vid­al.
Mean­while, PSV Eind­hoven has just one point after los­ing to Atletico Mad­rid at home sta­di­um in the Round 1 of the com­pet­i­tion and then man­aging a 2–2 stale­mate at Rostov in a game that it always trailed. As for the vis­it­ors' squad update, mid­field­er Jor­rit Hendrix, goal­keep­er Luuk Koop­mans, and striker Jur­gen Loc­a­dia are all ruled out for this tie.
Bay­ern Munich Vs PSV: Head-to-Head Stats
Two sides have nev­er met before, this will be the first match between Bay­ern Munich and PSV.