Ronald Koeman is having a hard time in the capital of Catalonia – the team takes 9th place in La Liga and risks not reaching the LCH playoffs (they started the tournament with two crushing defeats). Insiders report that River Plate coach Marcelo Gallardo, who has been wooed to Barca for a long time, is ready to replace the Dutchman.
During his seven years at the club, Marcelo earned a reputation as the most flexible and successful coach in South America, winning 13 trophies and twice the main continental tournament — the Copa Libertadores.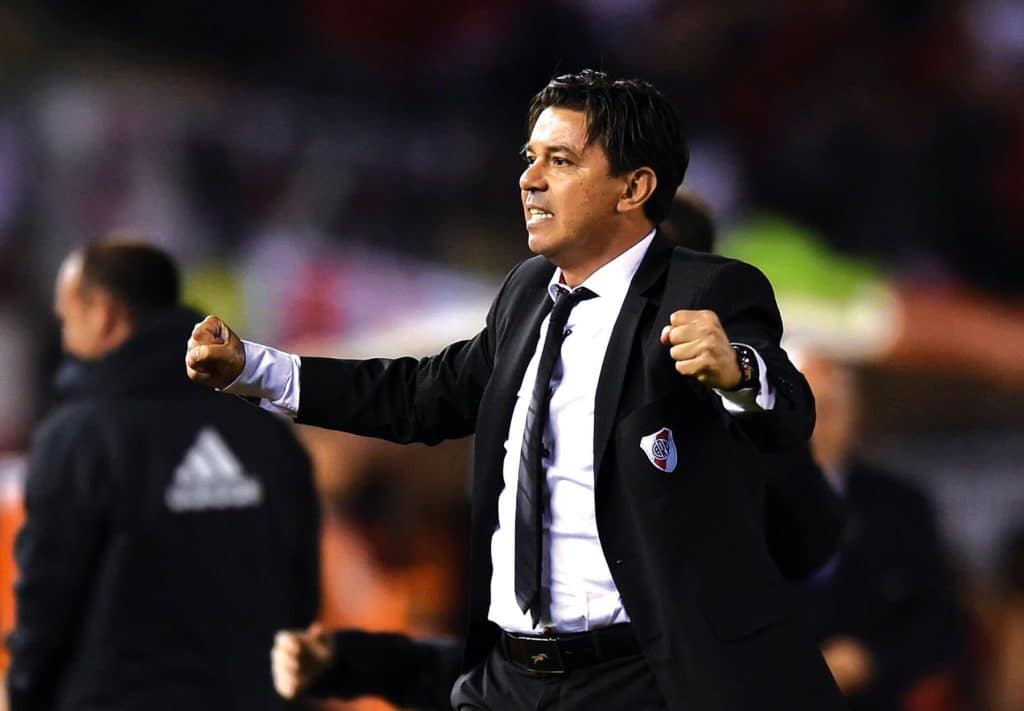 Marcelo has made it clear that he will not leave the club before the contract expires at the end of the year. Surprisingly, two months before its end, the parties are in no hurry to negotiate. Joan Laporta likely intends to bring Gallardo to Catalonia in January. It seems that after seven years of working with River, Marcelo is ready to declare himself to the whole world and accept a crisis grandee bent from debts and internal scandals.
Gallardo uses a variety of schemes, while his favourite option remains 4–1‑3–2. However, these are conventions because when you own, the system is significantly modified. Gallardo puts on flexibility in attack, implying a constant change of positions and the construction of triangles in possession. Unfortunately, this style often puts the opponent at a dead end. Extreme defenders and wingers change each other, and opponents do not keep up with their movements.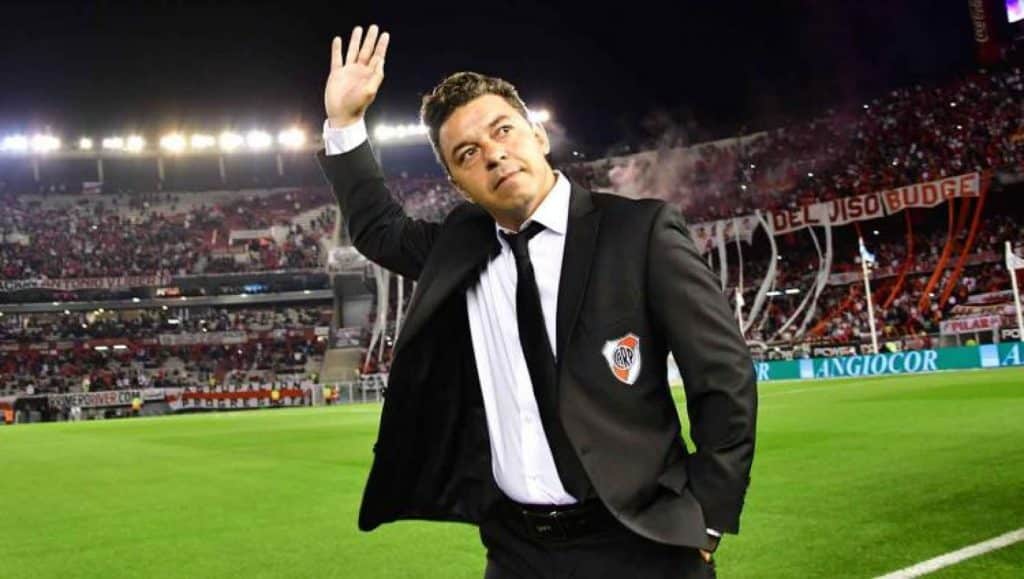 The goalkeeper and the point guard actively participate in the build-up, and the primary role in the attack goes to dozens. They have every right to move to the flanks and go deep to get out from under pressure. Marcelo also regularly uses a duo of forwards helping each other in someone else's third. As a rule, one plays the role of a target man (a tall and powerful striker, who is often followed by casts for a calm exit from the defence), and the second – a delayed one. They also play an essential role in putting pressure on the opponent – they are the ones who give the signal for pressure.