Bar­celona look to com­plete their part of the bar­gain on the final day of La Liga's title race, when they host Eibar, on Sunday May 21st.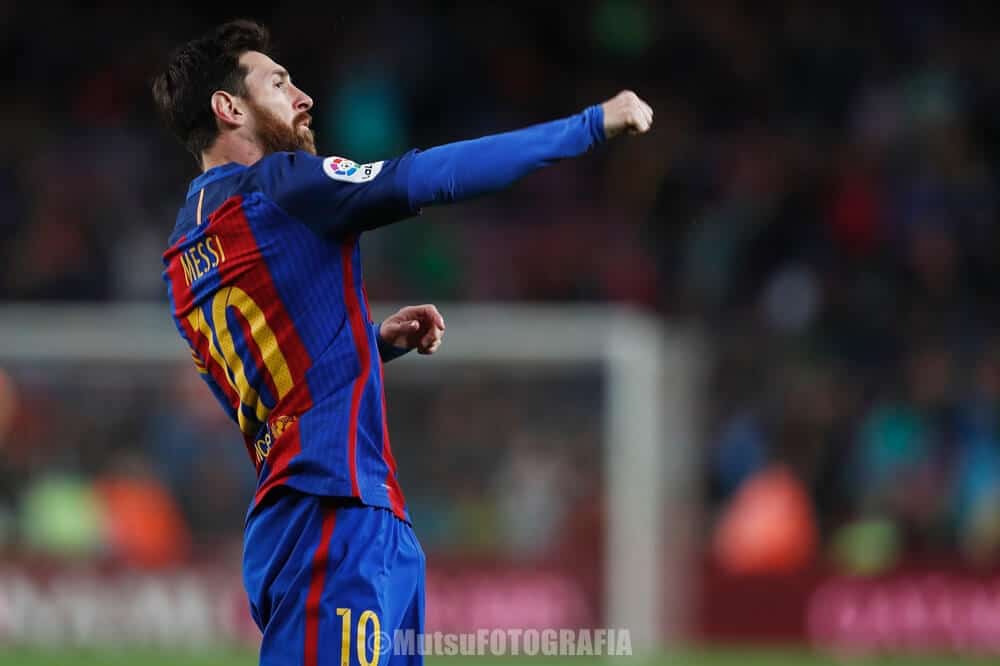 Barcelona Vs Eibar La Liga 21st of May 2017 Details
Bar­celona have won all 5 meet­ings since Eibar won pro­mo­tion to La Liga. The Basques have scored just 1 goal in those games, los­ing the last two by 4–0 mar­gins. Bar­celona aver­age 3.33 goals per game at home in La Liga this term. 49% of league goals scored at Camp Nou this term have come in the 1st Half. Eibar have scored 52% of their away goals in the 1st Half.
Dates, Fixtures, Schedule
| | |
| --- | --- |
| United States of Amer­ica (EST East­ern Stand­ard Time) | 21.05.2017 14:00 EST |
| Eng­land (GMT Europe Time) (United King­dom) | 21.05.2017 19:00 GMT+0 |
| India (IST Indi­an Time) | 6.05.2017 23:30 IST |
Match Venue
Camp Nou, Bar­celona
TV Channels, Telecast Online
Barcelona Vs Eibar Live Online Commentary
Lois Enruque and his men seem to have caught the right shape a bit too late since the Los Blan­cos have not made a mis­take and Real Mad­rid are only one step away from claim­ing the La Liga title. Blaugrana have been ruth­less ever since the vic­tory at San­ti­ago Bern­abeu, but it will be little of con­sol­a­tion for head coach Luis Enrique. It goes without say­ing that Bar­celona will be huge favour­ites to see off Eibar in the last match of the sea­son at Camp Nou. Ney­mar was the one who stole the show in the last weekend's drub­bing of Las Pal­mas at Esta­dio de Gran Canaria. The Brazili­an for­ward com­pleted a hat-trick con­firm­ing the fine form. Sergi Roberto is back from a ban to start at right-back. Ger­ard Pique is also expec­ted to be fit to start in cent­ral defence after ill­ness kept him out last time mean­ing Barca should be able to name their strongest elev­en.
On the flip side, head coach Jose Mendilibar can be very pleased with the sea­son he has had with Eibar in this term of Primera. The vis­it­ors will end the sea­son in the top half of the table which is a major suc­cess for the team from Esta­dio Muni­cip­al de Ipurua. Eibar, how­ever struggled a lot to find the net over the last couple of weeks. The team failed to score a single goal in five of their last six out­ings in Primera Divi­sion. Ant­o­nio Luna is still injured so Dav­id Junca will con­tin­ue at left-back. Wing­er Takashi Inui is a minor injury doubt but should be fit.