As part of the 31st round of the Spanish Primera 2021/2022 season, Levante hosted Barcelona. The guests won 3:2.
The score was opened at the beginning of the second half. In the 52nd minute, midfielder Jose Luis Morales scored a penalty against the Catalans. In the 56th minute, the referee put another 11-meter shot into the goal of Barca. Striker Roger Marty approached the "point", who failed to score.
In the 59th minute, the score was equalized by Barca striker Pierre-Emerick Aubameyang, assisted by Ousmane Dembele. Then, in the 63rd minute, the midfielder of the blue-garnet Pedri led his team forward, and Gavi gave an assist.
In the 83rd minute, Levante midfielder Gonzalo Melero scored for Barcelona from an 11-meter shot. Then, in the time added to the second half after the transfer of Jordi Alba, the Barca forward scored the winning goal, Luc de Jong.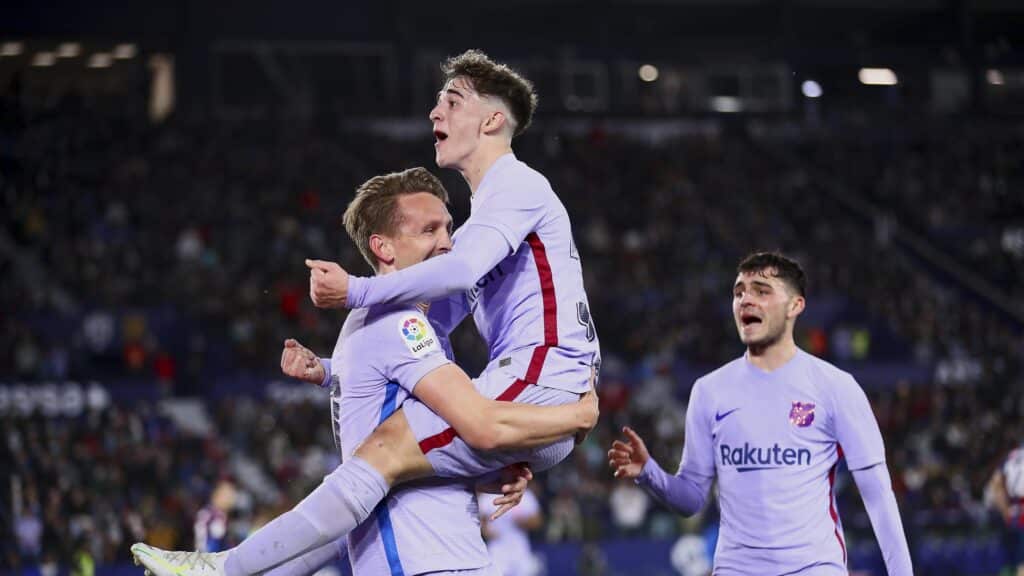 The meeting was served by a team of arbitrators headed by Jose Munuera Montera. He was assisted by assistants Inigo Prieto Lopez de Serain and Antonio Martinez Moreno. The reserve referee is Sergio Perez Muley.
After 30 rounds played, Barcelona is in second place in the standings of the Spanish Primera 2021/2022 season, having scored 60 points. Levante is in the penultimate, 19th place in the table with 22 points. Real Madrid leads the competition (72).