Though Messi have planned to end his career at Barcelona, but there are some clubs which are desperate to sign him at any cost. Ariedo Braida, one of the directors of Barcelona Football Club, he stated that Barca may not be able to prevent Lionel Messi leaving. Before this, other Premier League club Chelsea FC was highly linked with Messi's move away from Camp Nou and now Manchester City stepped forward to sign the four times Ballon D'or winner.
Barca Director: Manchester City Could Sign Lionel Messi
The international sporting director of Barcelona, Ariedo Braida said "I believe it's very difficult that Messi will leave Barca but at times in football strange things happen. Now with these clubs [Manchester City] that have so much money like City, certain amounts don't seem to have a value."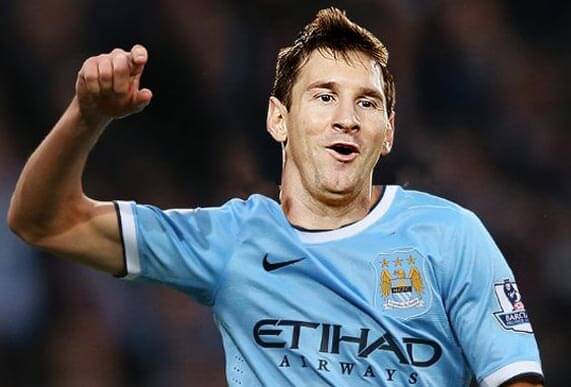 At the beginning of this year, Lionel Messi was highly liked with Premier League clubs like Chelsea and Manchester City. The defending champions of BPL have been given hope in their pursuit of four times World Best Player of the year. Barca's director has refused to rule out the possibility of 27 year old moving to Manchester due to the Blues financial pulling power. Despite a £205 million release clause in Messi's contract the player has been repeatedly linked with Manchester City. In his last game against Rayo Vallecano, Lionel Messi set up a new record of scoring most hat-tricks in La Liga. His 24th hat-trick helped Barca for 6–1 win over Vallecano and also, The Catalans are now at first spot in La Liga 2014–15 current standings. About his dominating form, director Ariedo Braida said "He is not just a player, Messi is a phenomenon, he is an alien." Do you think Manchester City can sign Lionel Messi or Messi needs a new club?