The new kit of Australian football team is unveiled by Nike. Nike is the supplier of this new kit of Austria which they will use in FIFA World Cup 2014. We got some cool collection of new jersey & shorts of Australia. Kangaroos will again appear in yellow color in home matches of football. Lets have a discussion about the new jersey & shorts of Australia.
Australia New Home Kit Details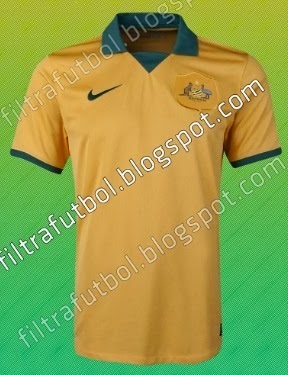 Australian player will be appear in yellow jersey in world cup matches in Brazil. The yellow colored jersey is the home jersey of Australia. In this jersey, the logo Australian National football team is designed at left chest.
At right chest of Jersey, the logo of Nike in green color is made.The neck is in V shape with dark green colored collar. The end rounds of arms are in dark green color. So, there is a combination of 2 main colors in home Jersey. Nike has also revealed New Kit of England for World Cup
The socks are also in green color little bit of yellow color appearances.
Away Kit of Australia for FIFA World Cup 2014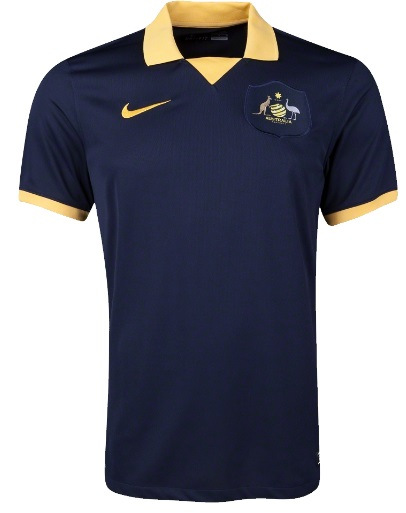 The away kit of Australia is the combination of Navy blue & yellow color. Blue color is used as a main color instead of yellow color. The green color is replaced by yellow color in away kit of Australia. Hope this new uniform kit bring lot of luck for the Australian team perform well in Brazil world cup.