Atletico de Kolk­ata vs Mum­bai City is the first game of inaug­ur­al sea­son of Indi­an Super League. The biggest foot­ball ground of India, Salt Lake sta­di­um is all set to host the first ever clash. It is sched­uled to be played kick off at 7:00pm on 12th of Octo­ber 2014 [accord­ing to Indi­an Stand­ard Time]. Own­er­ship part­ner as well as former Indi­an Crick­et Team cap­tain Sourav Gan­guly is excited for first clash of the sea­son & why not as his team is open­ing this tour­na­ment in his home town. Have a look on match pre­view, time with team squads and TV tele­cast chan­nels of Atletico de Kolk­ata vs Mum­bai City FC, the giant clash of ISL 2014.
Atletico de Kolkata vs Mumbai City Time, TV Telecast
Com­pet­i­tion

Indi­an Super League 2014

Date

12 Oct [IST & GMT]

Time

7:00pm [IST], 1:30pm [GMT]

Sta­di­um

Salt Lake Sta­di­um

Home team

Atletico de Kolk­ata

Away team

Mum­bai City FC

Leg

First Leg

Tele­cast Chan­nels

Star Sports 3, Star Gold,




Jalsha Movies, Fox Sports [Aus­tralia]
Watch this match on Star Sports 3 [Hindi], Star Gold [Hindi], Star Utsav [Hindi], Star Sports 2 [Eng­lish], Star Sports HD [Eng­lish]. Oth­er Chan­nels tele­cast chan­nels are Jalsha movies [Bengali], Asi­anet movies [Malyalam], Asi­anet Suvarna Plus [Kan­nada].
Atletico de Kolkata vs Mumbai City FC Preview & Team Squads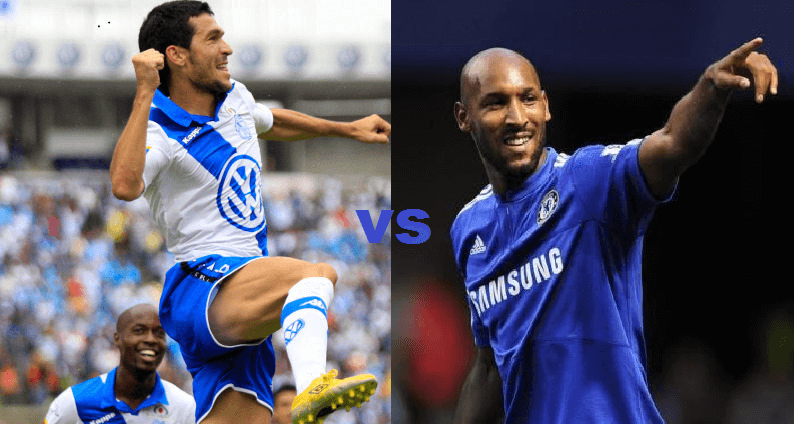 Team Squads
Atletico de Kolk­ata: Apoula Edel, Subhas­ish Roy Chow­dhury, Basilio Agudo, Sylvain Monsor­eau, Arn­ab Mon­dal, Biswa­jeet Saha, Franco, Deb­nath, Mohan­raj, Luis Gar­cia, Mamunul Islam, Ofentse Nato, Jak­ub Podany, Cain Lobo, Lawrence, Fernan­dez, Rakesh Masih, San­ju Pra­dhan, Borja Fernan­dez, Jofre Mateu, Fik­ru Teferra, Baljit Sahni, Mohammed Rafi, Mohammed Rafique, Arnal Llibert
Mum­bai City FC: Raju Gaikwad, Ili­as Pol­lal­is, Tiago, Pavel Cmovs, Ram Malik, Deepak Mon­dal, Syed Rahim, Asif Kot­tay­il, Lal­rindika Ralte, Nikolai Nikolaev, Rohit Mirza, Jan Sto­han­zl, Fre­drik Ljun­g­berg, Javi Fernan­dez, Lal­rin Fela, Nadong, Bhu­tia, Sub­ash Singh, Sushil Kumar, Nadaya, Nic­olas Anelka.
The former striker of Liv­er­pool, Anelka scored his first goal for MCFC in first match against DSK Shiv­aji­ans. The match went a 6–1 vic­tory of his side at the Cooper­age Sta­di­um. MCFC scored 5 goals in the first half with Diego Nadaya being the star of the game. He scored the open­ing goal in 9th minute.
The ground selec­ted for first match will also organ­ize the open­ing cere­mony of Indi­an Super League. Tick­et sales for this games are on full swing. About 80,000 spec­tat­ors are expec­ted to wit­ness the open­ing game of ISL.
Before the start of new sea­son, whole team squad had a tour of Mad­rid where they met play­ers of Atletico Mad­rid. The team is made up of Sourav Gan­guly, busi­ness­men Har­shav­ard­han Neo­tia, Sanjiv Goen­ka, Utsav Parekh and Atletico Mad­rid.