Argentina come from behind to beat Croatia by 2–1 in their last international friendly match on 12 November 2014. The South American team squad struggled to win over Croatia & thanks to goals from Ansaldi and captain Lionel Messi who scored one goals each. The match was played at Upton Park, London, England where Argentina entertained people a lot. It was penalty that saved Argentina from draw, but overall it was a great game to watch that came to an end with 2–1 victory for Argentina. Check out the video highlights of Argentina vs Croatia of last friendly match right over here.
Argentina vs Croatia 2–1 Highlights Video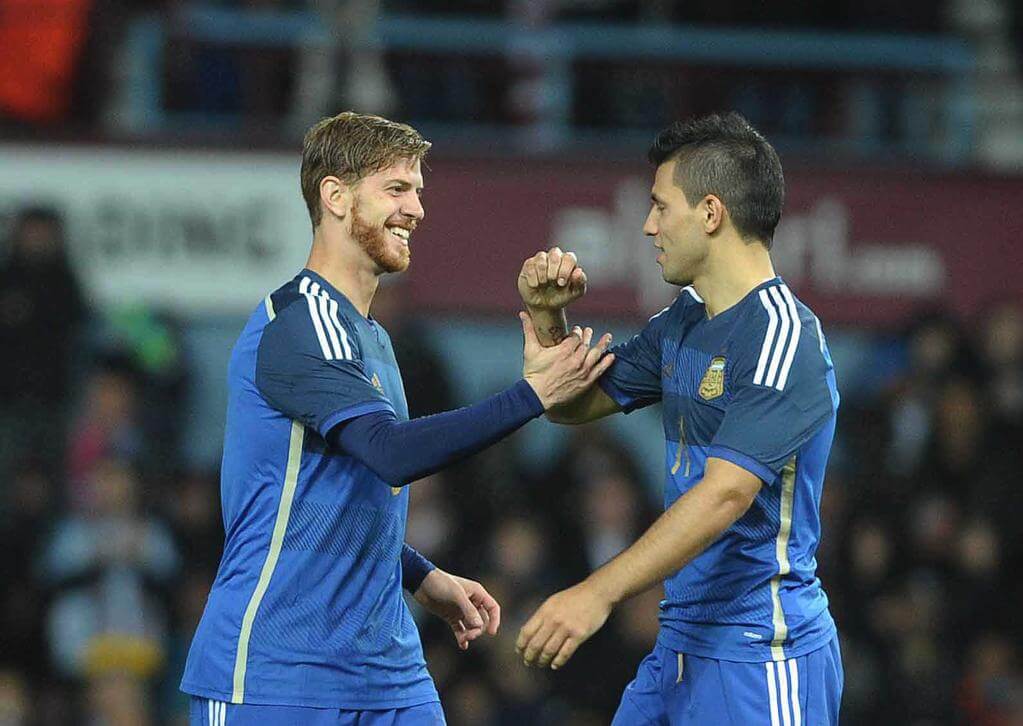 Goals
Argentina 2: Sergio Aguero [49′], Lionel Messi [57′ Penalty]
Croatia 1: Sharbini [11′]
Line-ups
Argentina: Romero, Zabaleta, Fazio, Vergini, Ansaldi, Banega, Mascherano, Perez, Sergio Aguero, Lionel Messi and Angel Di Maria.
Croatia: L. Kalinic, Vrasljko, Jedvaj, Milic, Antolic, Kovacic, Badelj, Leskovic, Leovac, Sharbini and Cop.
Check out the video highlights video of this match below.
Within first 11 minutes, Croatia took the lead of 1–0 after goal from Sharbini, but it was not enough to save the defeat against the whites and blues. Brilliant play from Mateo Kovacic to provide Anas Sharbini an attempt on goal. The 27 year old was clinical with his finish. Thereafter, Martino's squad boosted their attack and made lots of goal scoring chances. First half of the game ended with a 1–0 lead for Croatia.
Argentina did recovered well in second half. Just within 5 minutes of second half, Aguero scored the equalizer for the whites and sky blues. Almost 40 minutes were remaining and the world cup vice champions got hopes of making another victory in international friendly game.
Messi was at the centre of everything and, after Aguero's fortunate equalizer which probably should not have stood, the little no. 10 helped win the penalty which he converted for the winner. After scoring that goal, Messi is just 9 goals away from being the top goal scorer of Argentina. The player has now scored 45 goals and is nine short away from leading scorer Gabriel Bautista who is known for scoring 54 goals.
One of the main problems of Croatia is lack of attack. Although they have won every game of Euro 2016 qualifier, but they need to increase their attack against four times world cup champions in their upcoming match. Croatia will now face Italy which could be another tough task for them.