After the launch of new kit of Brazil, Spain, England, Germany & some other teams, Argentina has also revealed new uniform kit for World Cup of next year. The new design of this kit is again modified by Adidas. it has also unveiled new kits for some other teams including Spain & other teams. Here you will get all news regarding new kit of Argentina National Football Team.
Argentina New Home Kit For 2014 World Cup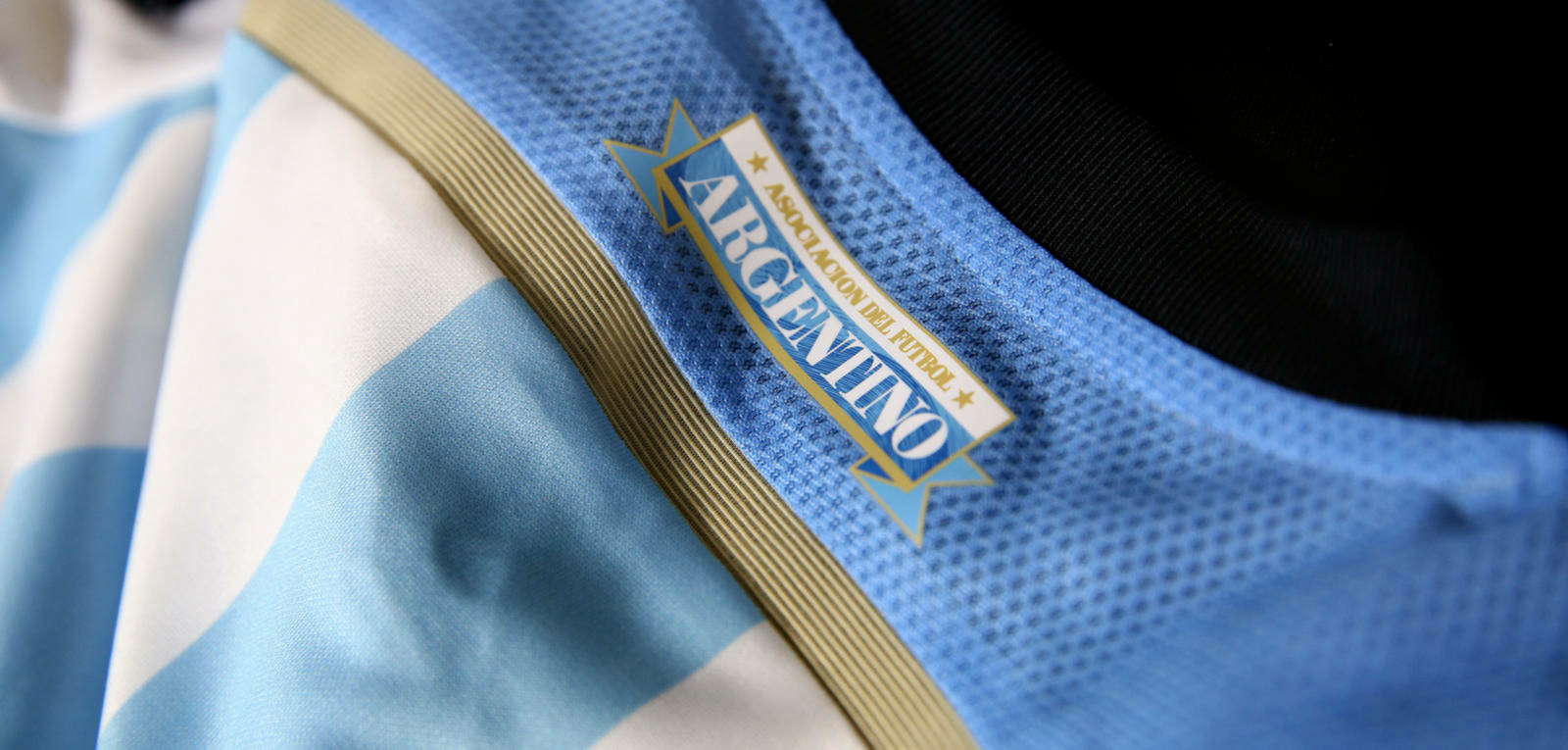 Jersey: In home kit of Argentina, Adidas has used 3 color combinations which are White, Sky Blue & Black. On Jersey, white color is printed as major color. Wide vertical stripes of Sky blue are designed both at front & at the rear of Jersey.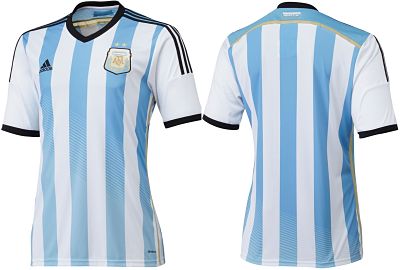 Black color is used for 3 stripes starting from neck through shoulders to the middle of arm. At the front of Jersey, black colored Adidas logo is made on left side & Argentina logo is designed at the right side with black boundaries. The sleeves of arms & neck are also designed in black color. The collar of Jersey is of Sky Blue color on which "Association del Futbol Argentino" is printed at the center. The bottom of this color is designed in gold color. Shorts: The Shorts of Argentina new kit are of white color with 3 black colored striped starting from waist to the bottom. At the right side of shorts, Argentina logo is there & at left side player number is marked. Socks are also made with combination of white, sky blue & black colors. Starting from top, three round stripes are printed. Thereafter, white colored AFA is written on sky blue color. At the bottom, fingers are printed in blue color with some greyish appearances at the feet. Argentina wore this new Uniform against Ecuador in a friendly match.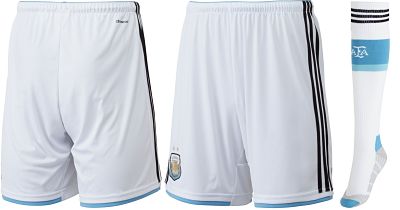 Argentina 2014 World Cup New Away Kit
Instead of white color, Blue is used as a major color in Argentina new away kit. The vertical stripes are designed in grey color. All stripes are of white color. This new away kit is still not finalized. While the socks will be of blue color with gold combination.