The Argentine doctor Homero de Aostino reported that Messi should not risk himself for El Clasico. Few days to go for the first leg of El Clasico 2015–16 and Barcelona's forward Lionel Messi is losing race against time for injury recovery. Since 26 September 2015, Lionel Messi is sidelined from football action due to knee ligament injury. However, there are some possibilities that Messi could play against Real Madrid, but the Argentine doctor has warmed him not to do so.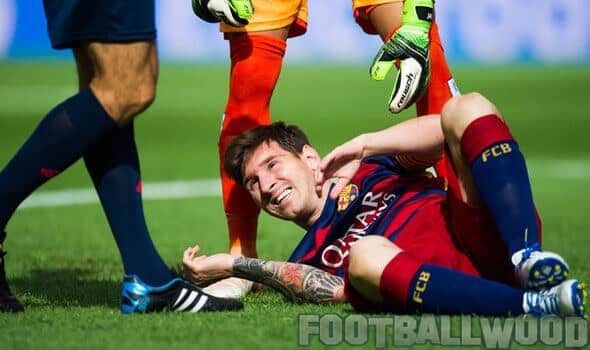 Argentina Doctor: Messi Should Not Risk Himself For El Clasico
Doctor Homero de Aostino said "The risk of aggravating the injury if Messi plays the Clasico is high. I don't think that he can get in condition to play the Clasico. The coach cannot rely on a newly recovered player."
Read also: Commentator sacked for snoring in Real Madrid vs PSG match
Before the upcoming El Clasico, Messi is already sidelined from Argentina team squad against Brazil in 2018 FIFA World Cup qualifiers.
During the absence of Lionel Messi, team forwards Neymar and Luis Suarez took all the responsibilities on their shoulder. Both of them were involved in almost every goal after Messi's injury.
Read also: Belgium becomes top national football team
The dominant form of both strikers put Barcelona at the top of the table with three clear points ahead of Real Madrid. Barca recently registered a clean sheet win against Villarreal by 3–0 at their home ground Camp Nou.
The first el clasico of this season is scheduled to be play on 21st November 2015. Real Madrid's home stadium Estadio Santiago Bernabeu will host the first leg.