Angel Di Maria have spoken few words about return of Cristiano Ronaldo to Manchester United. The most expensive British footballer said in a statement that Ronaldo is not any condition to leave Santiago Bernabeu for his old club. Angel Di Maria was awarded man of the match in UEFA Champions League 2013–14 against home rival Atletico Madrid.
Angel Di Maria: Ronaldo will not join Man United
Under the management of Luis Van Gaal, Angel Di Maria signed for Manchester United at 59.7 million pounds. The Argentine said "I don't think he is coming back to Manchester. It's hard to quit Real Madrid. Maybe, but I think he is having a great time and I don't see that he wants to change."
"I got to know him when he was 15 years old, from then until now we have spoken together on most days. When I'm in Madrid we always meet up, our relationship is more like a friendship. I believe that Cristiano will finish his career at Real Madrid. he is happy at the club and is still keen to achieve more success in Madrid."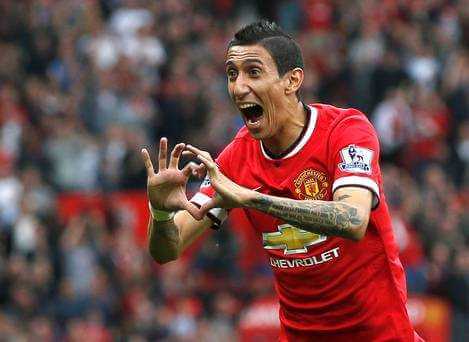 In 2013, Cristiano Ronaldo extended his contract with Real Madrid till 2018. With his current club, Ronaldo won FIFA Ballon D'or 2013, Champions League 2013–14, Copa Del Rey, UEFA Super Cup and FIFA Club World Cup. The 29 year old footballer have won almost everything with Real Madrid that he won win Man United.
The club officials have also stated that they will not sell him at any cost. Di Maria who has a good relationship with Ronaldo, spoke in November about the Portuguese, who recommended him to sign for United. Back them, he said: "He told me that I would be happy here and that it was a great opportunity for my career."
In short, it's a bad new for the fans of Manchester United as they will probably never see Ronaldo as red devil. Ronaldo is again nominated for FIFA Ballon D'Or 2014 with Manuel Neuer and Lionel Messi. The winner will be announced on 12 January 2015. Should Ronaldo join Manchester United or continue his career at Santiago Bernabeu.