The current manager of Real Madrid Carlo Ancelotti has Denied the exchange of Andrea Pirlo & Xabi Alonso. He is not interested in exchanging his Spanish player Xabi Alonso with Juventus player Andrea Pirlo. According to rumors, the Madrid manager has denied that exchange of both players. Xabi Alonso is recently recovered from his injury & now he everything is all right with his game.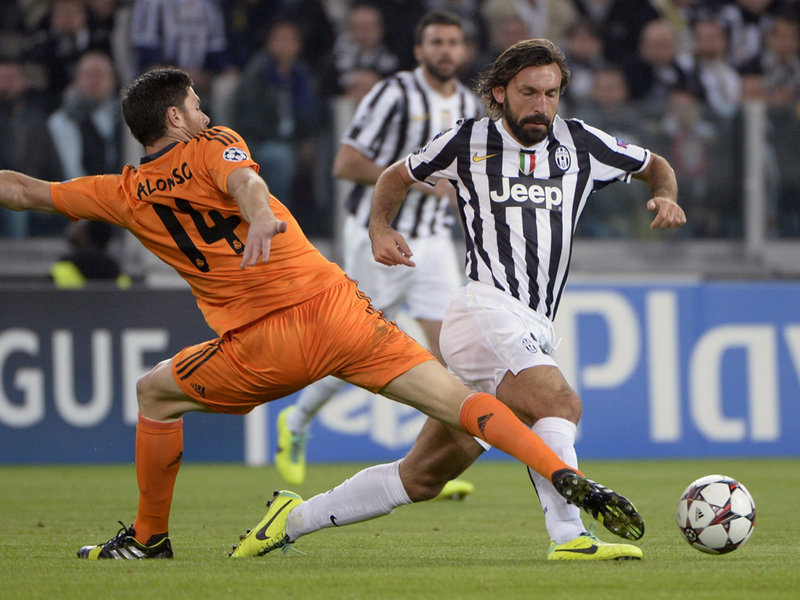 Exchange of Pirlo & Alonso denied by Carlo Ancelotti
The former Paris Saint Germain club manager has rules out the possibility of exchange of these 2 players. The contracts of both are reaching to end & Ancelotti is looking to extend the contract of Xabi Alonso.
So, he decided to not to exchange his Spanish player & is looking to keep Alonso at home stadium of Santiago Bernabeu. The thirty one years player is recovered from long injury & is now fit for his upcoming matches.
The Real Madrid Manager told to Mediaset "Xabi Alonso is a vital player, he is recovered from injury. There are only 2 players like him in Europe. One of them is Andrea Pirlo & other one is Xabi." Carlo Ancelotti is now preparing for upcoming matches of La Liga against Almeria.
The Juventus player Andrea Pirlo is playing for his current club since 2011 & has doing a fantastic job at the age of 34. His club Juventus is currently at second position in the Italic league Serie A TIM. After playing 12 games, they won 10 matches & lost 1 match. Roma is just one point ahead of Juventus in League table standings.
Ancelotti has also managed The Zebras & have good relations with him. During last meetings of both clubs at Bernabeu, Madrid fans gave a him a warm welcome. So, is Xabi Alonso going to Italy or any other club? well it will be discussed when revealed by the manager.