All India Football Federation have signed partnership deal with German Football Association at the technical collaboration
Indian football have taken another big step in football as the national association have entered a partnership with German Football Federation. AIFF members were happy to make this deal with the world cup champions. Mr. Kushal Das, the AIFF general secretary of All India Football Federation signed on the dotted lines with director coach education of DFB.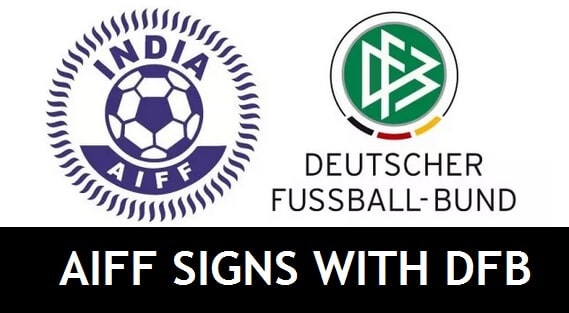 Weidner told "We are delighted to enter into this co-operation agreement with AIFF. The appointment of Mr. Nicolai Adam as the head coach of the India U‑17 national team which will be playing in the FIFA U‑17 World Cup in 2017 is the first step in our co-operation."
Related: Start Date of Indian Super League 2015
The general secretary of Indian Football, Kushal Das said "It's an extreme honour to enter into an agreement with the German Football Association. This partnership will usher in an overall technical development for Indian football. It is always best to learn from the best. Germany are the world champions and that they have been the most consistent team in the world speaks about their approach to the game. Indian football will only further benefit from here on."
AIFF had also signed a MoU with Japan Football Association back on 24th of Feb 2015, which also aims to improve the overall scenario of the game in India.
Meanwhile, Indian Football Team has qualified for the second round of 2018 FIFA World Cup qualifier where the blue tigers will play ground stage games. In ground D, India will play against UAE, Saudi Arabia, Palestine, Timor-Leste and Malaysia. The Blue Tigers will face Oman on 11th June 2015 in first group stage game of round 2.