Fake image of Manchester United's 2015–16 home kit have been leaked which is designed by their new kit supplier Adidas. The German sports kit supplier have signed with Manchester United after non-renewal of Nike's contract with British football club. Adidas have done a record deal with Man Utd. last year which means their new kit will be designed by Adidas. Today we are bringing you the fake image of Adidas new Manchester United home kit for season 2015–16.
Fake: Adidas Man United 2015–16 Home Kit Leaked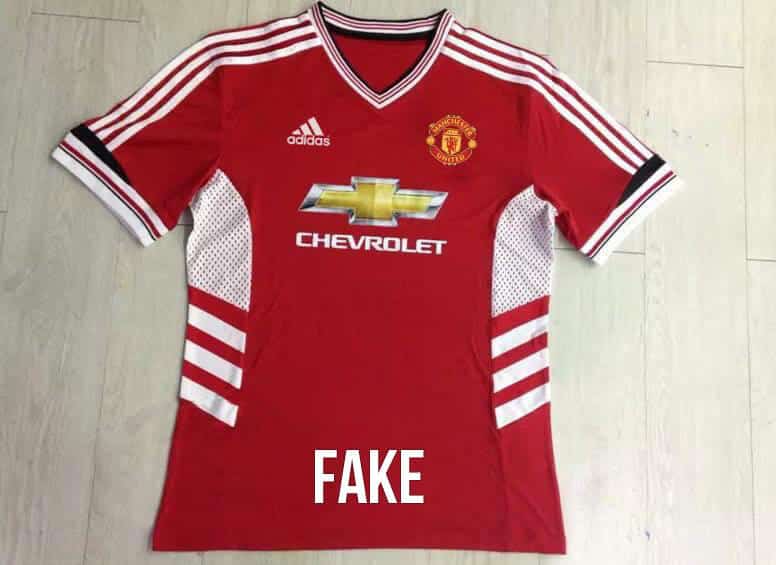 Using colors of Manchester United, the all new leaked home kit is designed with red as main color featured with white applications. The design of the new fake home kit breaks away with recent Adidas and Man United kit designs. The mainly red Adidas Man United 2015–16 home shirt features three white colored stripes, combined with a black / white v‑collar and white / black / red sleeves cuffs.
Three white stripes are marked on each sides of jersey in vertical order. Club's badge is marked on left chest whereas the trademark logo of Adidas replaced that of Nike in new Jersey of Manchester United. Below these logos, Sponsor's name "CHEVROLET" is there in silver and yellow appearance.
Shorts are featured with black as main color on which some patterns including three white stripes are also there. Socks are in white appearance with trademark of Adidas in black.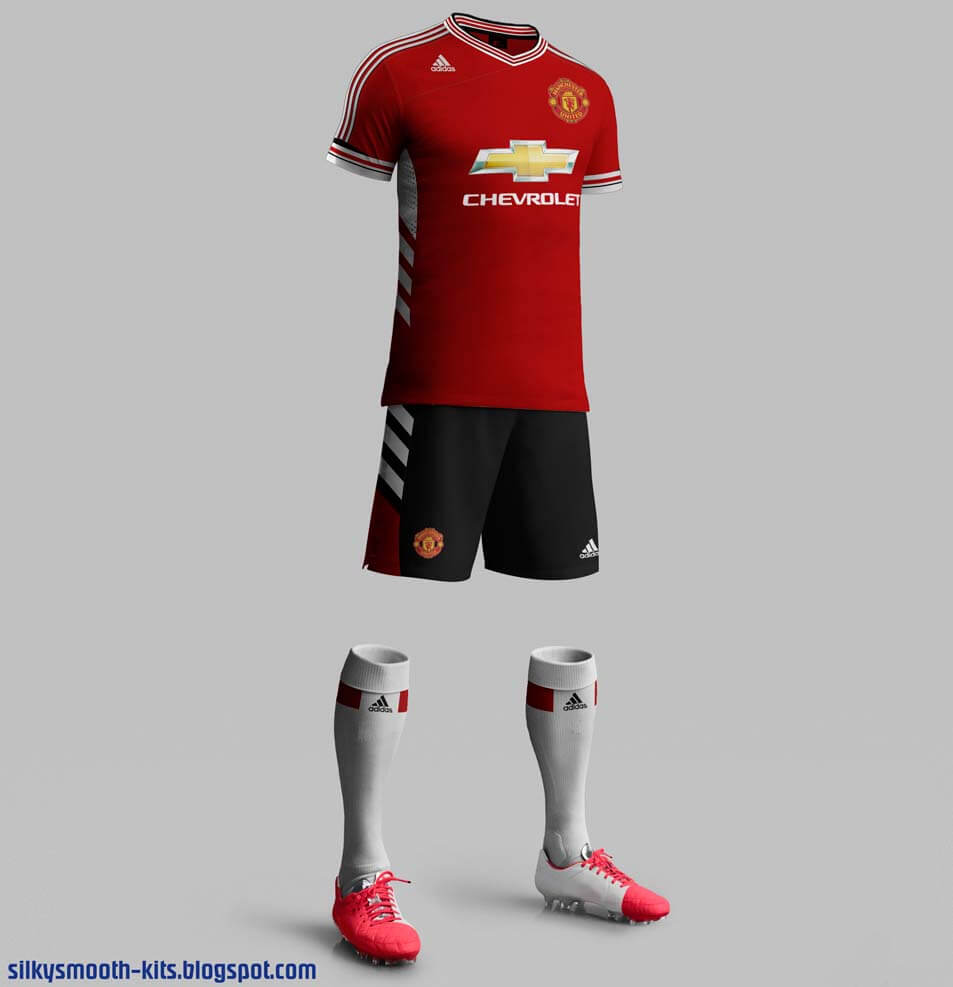 Note: This new fake 2015–16 home kit of Manchester United is based on fantasy design. In short these are not real home kit of Man United for their new season.
The real kit of Manchester United for 2015–16 season is expected to be featured with the traditional Manchester United home kit color with white 3 stripes and black applications with a simple design for which Adidas is known for.
After new contract of Manchester United with Adidas, the red devils are excited to have a first look on new Man United kit for 2015–16 season. How much you are excited for the new kits of Man Utd. for season 2015–16?