One of the leading sports brands, Adidas has launched the revolutionary laceless pure control 16+ football cleats. Their Brand Ambassador Mesut Ozil was the first to wear these shoes. Adidas also launched some videos featuring Mesut Ozil, James Rodriguez and Ivan Rakitic. As the name indicates, these boots do not have any lace and comes with two thin round stripes that keeps the boots stick with foot. Let's have a close look on Adidas green Laceless Purecontrol football boots which are recently launched by Adidas.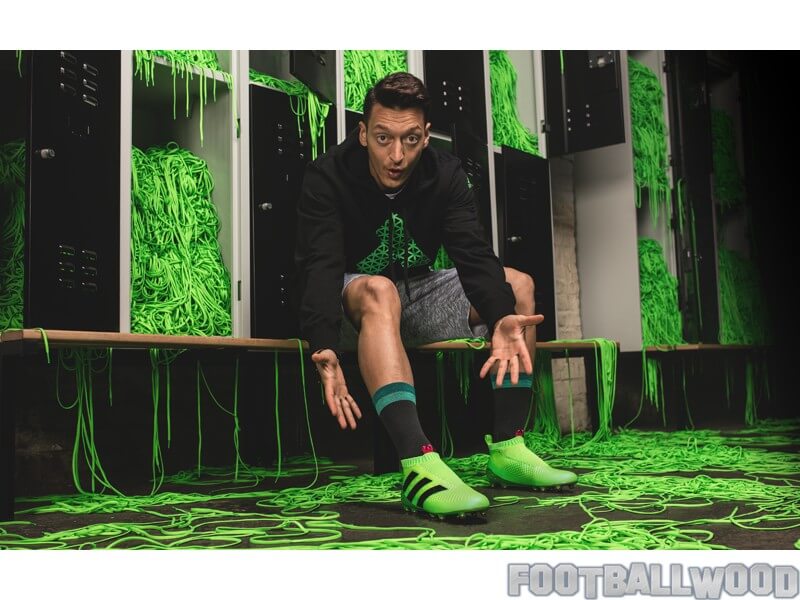 Adidas Laceless Ace 16+ Pure Control Football Boots
The all new green Adidas Laceless 16+ football cleats are simple in design yet stunning in physical appearance. Adidas has removed laces from it and added two rings. The Adidas Ace Purecontrol football shoes got rid of any sort of laces, allowing for a cleaner striking surface and a better touch. With this revolutionary design, players can now shoot the ball with better accuracy and they'll have better control on the ball also. The innovative construction is echoed by an utterly bold design in Solar Green and Shock Pink. Read also: Adidas primeknit prototype green football boots We found a video on YouTube featuring German and Arsenal midfielder Mesut Ozil in which you will be amazed with his great skills. Ozil wore these new cleats and performed some extraordinary skill. Have a look on this video https://youtu.be/pwF74hxbs6o Adidas Purecontrol laceless boots have been replaced with three key points of stability to lock the foot into the boo. A TPU cage locks over the iconic three stripes to secure the mid foot, and is further anchored by a knitted upper and an internal knitted TECHFIT locking system. Read also: Adidas Euro 2016 Next Gen Boots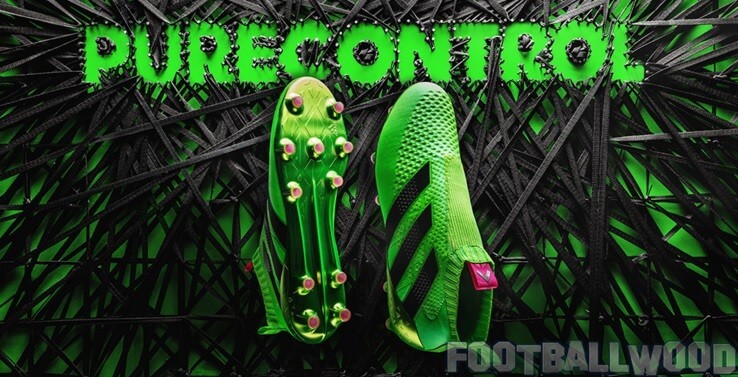 There are three black inclined stripes on the sides of boots which are looking impressive. The primeknit upper of the new Adidas Ace 16+ laceless purecontrol boots appears to be the same as on the latest Adidas Primeknit cleats. The cleats also featured an enlarged heel pocket and a redeveloped sole plate designed to reduce the weight of the boot. They have been rigorously tested at every level, from grassroots leagues in Sweden to cutting edge robotics in the Adidas Laboratory. So these are the new Adidas Ace 16+ Laceless Purecontrol football boots. Did you like them?