Adidas Beau Jeu will be the official match ball of UEFA Euro 2016. The sponsor partner of European competition have unveiled the name of OMB [Official Match Ball] which will be used through out the competition in France from 10th June to 10th July 2015. The manufacturer has claimed that it is designed with completely new pattern including its layouts, colors. Let's have a look on the match ball of Euro 2016.
Adidas UEFA Euro 2016 Match Ball
The name of ball is "Beau Jeu" which means "Beautiful Game". The name can be found on the surface of ball as well. As you can see, its design is based on the culture and colors of France. It is mainly manufactured with white as main color on which some different shades of blue and red are applied. Adidas has not changed the old pattern for this ball.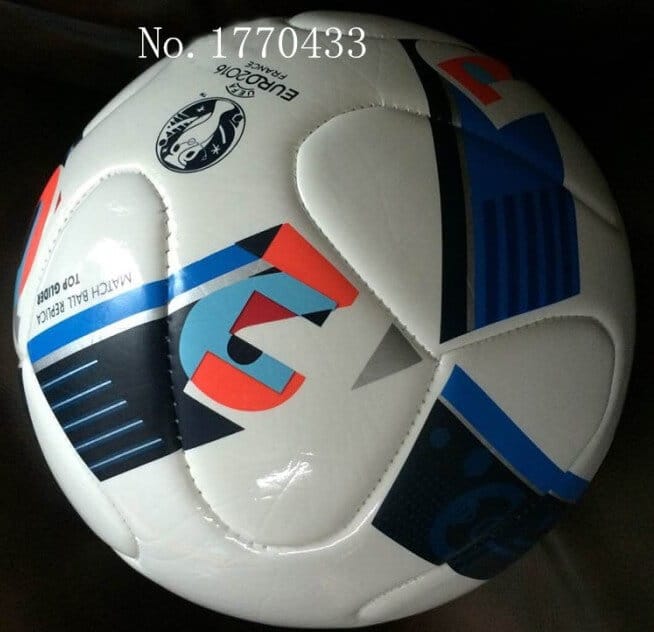 At some extent, it give quite similar appearance of 2014 FIFA World Cup ball Brazuca which is considered as probably the best world cup ball. Just like Brazuca, the six panels are also available on the upper surface. These panels helps in better ball control with better flight and more accuracy.
Related: Euro 2016 Match Ball Images
At the center of these colorful panels, the EURO 2016 logo in black colored is printed with text "UEFA EURO 2016 FRANCE". Beside it, there are three striped mountains logo of Adidas in black appearance. On its upper surface, the ball featured with one of a kind designed, which is inspired from logo of Euro 2016. It is also marked with 2,0,1 and 6 and a unique design that incorporates different aspects of this European competition. If you take a close look on the ball, you'll find some more text like "OFFICIAL MATCH BALL" AND "BEAU JEU".
Related: Euro 2016 Official Mascot
Release Date and Price of Adidas Euro 2016 Match Ball
The official match ball of Euro 2016 will be unveiled during Euro 2016 final draw. It means this ball will be released on 12th of December 2015 in Paris. It is expected price of Euro 2016 ball would be around 140 Euros.