An Australian Ballboy helped China national football team to save penalty in 2015 AFC Asian Cup match against Saudi Arabia. The group stage match was played on 10th of Jan 2015. Now, China have invited him to meet their Asian Cup squad at a training session on Monday after after his advice helped the goalkeeper, Wang Dalei, to save a penalty kick. The game ended with a 1–0 victory of China over Saudi Arabia.The first half of the match ended without goal from each side. China scored the opening goal in 80th minute of the via free kick.
Naif Hazai was fouled by Ren Hang in the penalty area. Hazazi dusted himself off and prepared to take the spot kick but as he did so Wang turned to the 12 year old ball boy Stephan White, stood behind his goal, as asked him which way he should dive.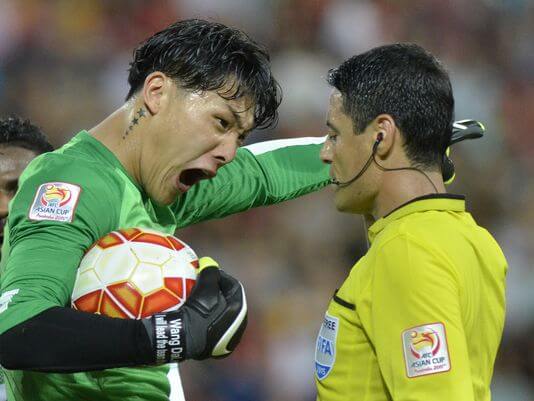 The Chinese goalkeeper followed his advice and did what the 12 year old boy said to him. Chinese goalie jumped to the right side of goal post and saved Hazazi's kick low down to that side with his legs. Later China went on to win the match from the free kick. Wang was awarded with man of the match after China's 1–0 victory in group stage game against Saudi Arabia. Watch the video of incident below.
It was a deserved win for China, although even with Al-Shamrani, the Saudis had their chances, including a penalty in the 60th minute after Ren Hang fouled Naif Hazazi. China will now face Uzbekistan in next group stage game of 2015 AFC Asian Cup.