1. International Champions Cup: FC Barcelona – Manchester United
7/26/17, Monday, FedExField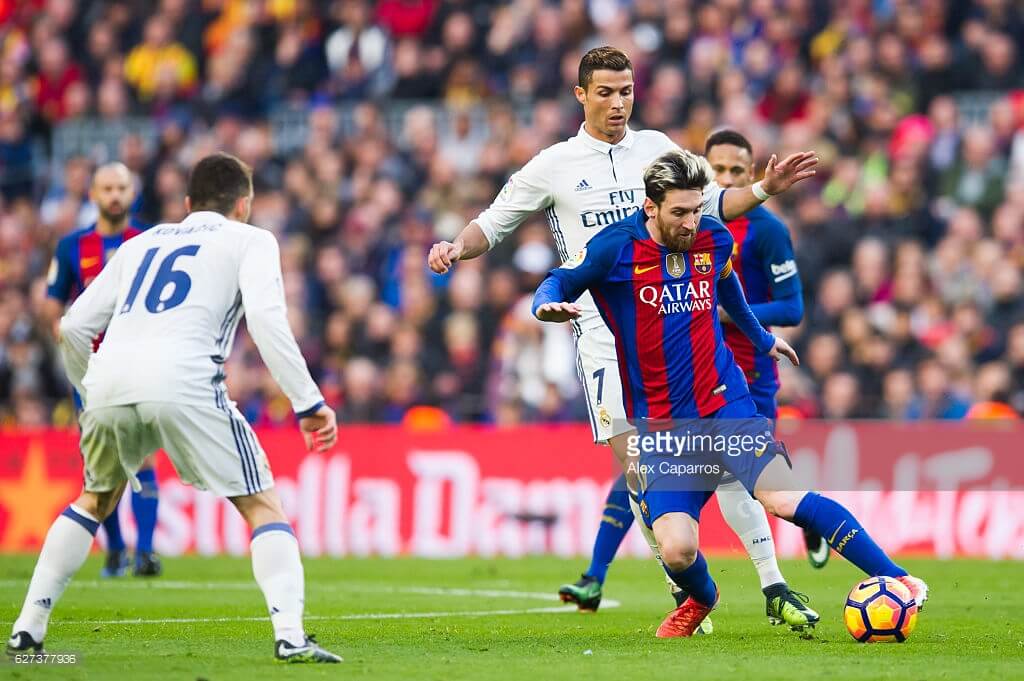 MU to face
Real Madrid
,
Manchester City
and of course Barcelona FC in the United States. Even odds at 10bet will be unclear because it should be the first clash between sides since Reds claimed the 3:1 victory in California two years ago. The main issue is the injured players. If Man united squad will be ready, it is decisive games in the preparations for the season ahead. And rest assured, it is truly top class opposition in a world class arena.
2. International Champions Cup: Real Madrid — Barcelona
7/29/17, Thursday, Hard Rock Stadium Manchester United is usually performing decent games, but when it comes to Real Madrid vs Barcelona, it's always the history. Should be added that it's the first El Clásico outside Spain since 1982. Real Madrid passed ahead through Barca and Atleti in La Liga competitions. Also Catalans were knocked out in Champions League Quarter-final, letting their rival to reach the Final against Juve. But last El Clasico was secured by Barcelona with 3:2. And this is the perfect chance for Real Madrid to fabulous revenge on the world arena.
3. The FA Cup Final: Arsenal — Chelsea
5/27/17, Saturday, Wembley Stadium Arsene Wenger and Antonio Conte go head-to-head in a few days. Chelsea have shoved a thrilling match against Tottenham with 4:2 win. And Arsenal literally snatched the victory from Man City during extra time. Chelsea would try to complete the double, already having won the Premier League. Yet for Arsenal, it will be a very significant and tough game. For the first time in the career, Wenger missed out on Champions League qualification. So he really needs this cup to call the season a success. Yet Conte isn't going to make concessions even considering the situation around Wenger's team. Arsenal have secured the cup 12 times and Blues won't let them win for record 13. Still, everything could happen.
5/24/17, Wednesday, Friends Arena Manchester United have never actually won the Europa League title. If they win Dutch side Ajax in Stockholm, they join Chelsea, Tottenham and Manchester City in the group stage of the Premier League. The match to start today and Manchester will wear black armbands for tribute 22 people which passed away during a suicide bombing in Manchester. There should be a minute of silence before the match. This is very important game for Ajax though. Dutch didn't play in a European final since 1996. Moreover, for Reds defeat would mean £50m loss due to Adidas contract. Also, they go to the pitch without injured Zlatan Ibrahimovic, Marcos Rojo, Luke Shaw and suspended Eric Bailly. There are few doubts about Pogba. In turn, Ajax's goalie Andre Onana and striker Bertrand Traore got some issues and apparently won't play the final. So you totally don't want to miss that important match for both teams.
6/03/2017, Saturday, National Stadium of Wales The 2017 Champions League Final repeat 1998 showpiece when Real Madrid and Juventus crashed at Amsterdam ArenA. Both clubs have high chances to retain or take away title due to recent final experience. RM have beaten their city rivals Atlético de Madrid and got La Liga title. Meanwhile, Juventus lost in 2015 to Barca. But they got Italy Serie A trophy. So they have quality and depth to cause a huge blow for Los Blancos. Ronaldo, Dybala, Higuain, Ramos… There will be the real clash of the titans. Don't' miss on Saturday 6 June.