Five best teams of EURO 2016 after before Quarterfi­nals: The round of 16 of UEFA Euro 2016 has taken place. This means there are just eight teams remain­ing in the com­pet­i­tions. Pre­vi­ous two-time Euro cham­pi­ons Spain have booked their way home, so it will be sure we will behold new win­ners from the last time. So which teams are best placed to win the com­pet­i­tion? From world cham­pi­ons Ger­many to min­nows Ice­land, we attempt to ana­lyze the best five teams remain­ing in the com­pet­i­tion.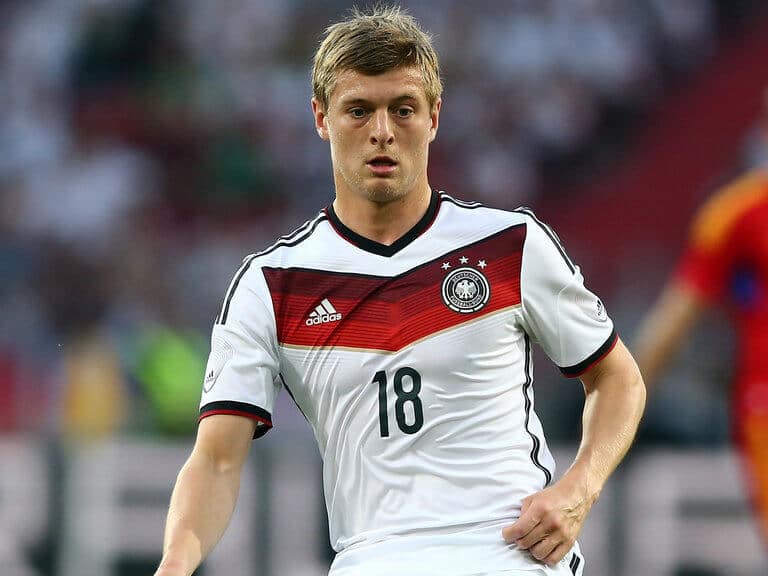 France
France's last 16 win against Repub­lic of Ire­land was anoth­er sim­il­ar story for Didi­er Deschamps and Co. – a ter­rible start, a dubi­ous defence but enough indi­vidu­al bril­liance in attack. Atletico Mad­rid play­er, Ant­oine Griez­mann was the stand-out play­er this time, scor­ing double to beat the Repub­lic of Ire­land and set up a quarter-final clash with tour­na­ment sur­prise pack­age Ice­land. Although France have a super­i­or indi­vidu­al play­ers than Ice­land, but they must watch out for the Vik­ings as they have habit of pulling mira­cu­lous res­ults these days.
Wales
As Gareth Bale said few days earli­er, Wales are not just par­ti­cip­at­ing in tour­na­ment; they are con­tend­ing it. So far, so true. The Brit­ish nation's first major tour­na­ment since 1958 World Cup has yield very good res­ults, des­pite many think­ing they would not make this far. In the quarterfi­nals, they lock horn against strong team in Bel­gi­um and Bale and Co. must remem­berthe fact that their tech­nic­ally super­i­or rivals could only take just a point from six in qual­i­fy­ing against them.
Bel­gi­um
Bel­gi­um delivered the per­form­ance of the pre-quarterfi­nals against Hun­gary, with Chelsea man Eden Haz­ard pro­du­cing the man-of-the-match dis­play. For the first time in this com­pet­i­tion, the cur­rent world no. two, accord­ing to FIFA rank­ings, have pro­duced the per­form­ance expect from their fans. The pres­ence of some world class stars in the form of Haz­ard, De Bruyne, Thi­about Cour­tois and oth­er qual­ity play­ers should make Bel­gi­um one of the three con­tenders of Euro 2016. Now they have Wales to over­come in the quar­ters, and assum­ing Bel­gi­um repeat­ing their form against Hun­gary, the semi-finals is near for the Red Dev­ils.
Italy
Italy have very old habit of play­ing well in major tour­na­ments, and this time too, they have repeated this. Hav­ing taken sweet revenge against Spain in their latest match, whom they lost in the final of Euro 2012, Italy will face cur­rent world cham­pi­ons Ger­many. Sadly many foot­ball fans all over the world wanted this match to be played in the final of the com­pet­i­tion. But any­way, Italy will be in con­fid­ent mood to face Joachim Low and his men, as they had knocked Ger­many in the last edi­tion of Euro and his­tory is also in their side.
1. Ger­many
Ger­many will be out to emu­late the suc­cess of Spain in recent years, by win­ning European Cham­pi­on­ship fol­low­ing their World Cup win in Brazil two years earli­er. But they have a major hurdle in this quest, as they have to face in-form Italy, who recently have knocked out defend­ing cham­pi­ons Spain. The good thing for Ger­many is that they have pro­gressed since the inaug­ur­a­tion match, so Italy have every reas­on to fear the Tony Kroos and Co.