For the first time in living memory, Big Ben's traditional chimes did not signal the close of the summer transfer window. Nonetheless, the significance of that watershed moment was not lost on football fans up and down the country. While some could look back on the transfer window with pride, others were all too quick to vent their frustrations on social media. On that note, there is only one place to start… Arsenal face mini-crisis Naturally, Alexis Sanchez' move to Manchester City was the top draw for deadline day addicts, but the £50m move never materialised. Consequently, Arsenal Football Club is now in a very difficult position. According to ESPN, Sanchez has netted a total of 37 goals scored across the last two seasons, making him a figure of inspiration in the dressing room. Yet, Arsene Wenger has remained staunch in his determination to stay and re-establish Arsenal amongst the elite. With relations between the two now soured beyond all apparent repair, Arsenal's on-pitch chemistry can only be affected for the worse. In being snubbed by versatile attacking midfielder Thomas Lemar in the later hours of the transfer window, Arsenal were unofficially 'crowned' the biggest losers of the summer. According to Betway's blog, many deals start their course several months before finalisation, so inflated prices are to be expected on deadline day. Regardless, the staggering sum of £92m offered for Lemar was as crude a reflection of Wenger's desperation as can possibly be imagined. It is now any pundit's guess as to where the Gunners go from here.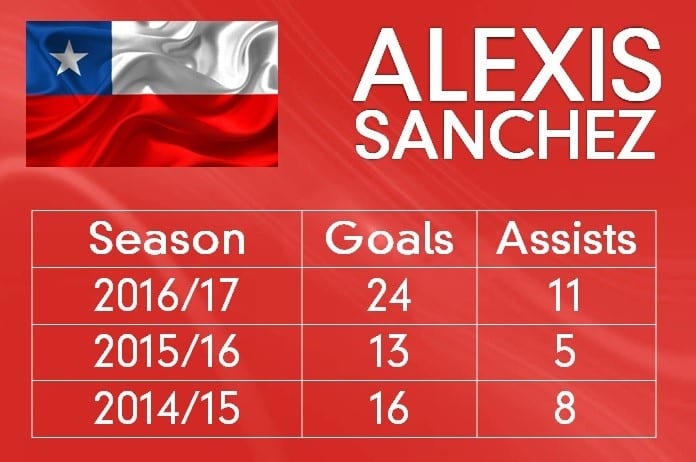 Merseyside clubs strong but incomplete
Aside from Arsenal, no
Premier League
club had a desperately poor window, and in particular, both Merseyside clubs enjoyed strong summers. Nonetheless, Merseyside reds and blues alike remain understandably frustrated with the short numbers in the final third. At Liverpool and Everton respectively, wingers
Alex Oxlade-Chamberlain
and
Nikola Vlasic
were the sole deadline day arrivals, but good work is undoubtedly in progress on both sides of Stanley Park. For Liverpool, the deadline day signing of Alex Oxlade-Chamberlain looks like a particularly smart piece of business. Who Scored rightly notes that his greatest strength is in dribbling and passing. Tellingly, Chamberlain already boasts a pass success rate of 84.6% from the three Premier League games in which he has played thus far this season. Therefore, his deployment will allow Liverpool to switch to a more retention-based game plan when one is required.
Liverpool legend Steven Gerrard speaks about Oxlade-Chamberlain.
Shrewd Swansea saved at the eleventh hour In terms of overall strengthening, Manchester United are the clear winners of the 2017 summer transfer window. Jose Mourinho conducted his business swiftly, with the acquisition of mercurial Belgian striker Romelu Lukaku (arriving for £75m) representing his flagship deal of the summer. Lukaku netted twenty-four goals for Everton last season, despite being strongly linked to a move across the M62 long before the end of 2016/17. Thanks to Lukaku, high-profile players such as Paul Pogba, Anthony Martial, and Henrikh Mkhitaryan also have greater license to roam and bomb forward when required. However, where deadline day is concerned, no club can emerge prouder from the transfer window than Swansea City. The second coming of talisman Wilifred Bony (for £12m) will be a major boost for the 2013 EFL Cup winners. However, it is the arrival of 20-year old Bayern Munich midfield prodigy Renato Sanches (on loan) which could prove to be the real bargain of the season. As reported on Wales Online, the Swansea manager used his existing relationship with the Brazilian to snatch him away from the likes of Juventus and Barcelona. Ultimately, it could prove the difference between survival and damnation for the Swans.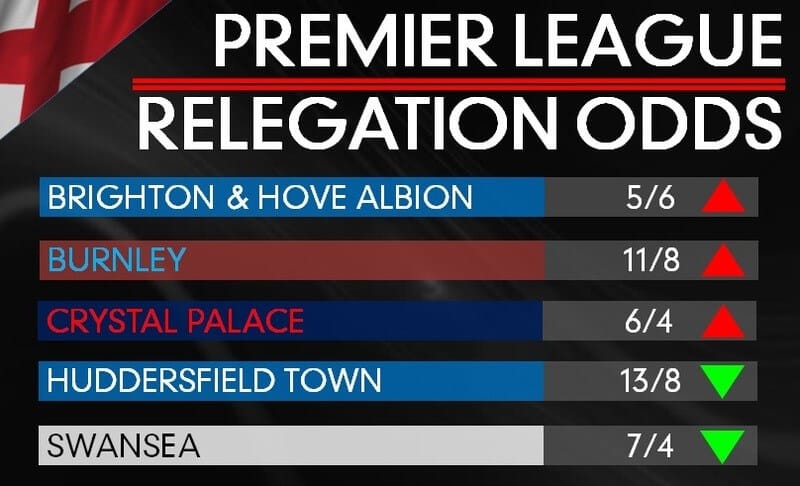 Paul Clement for manager of the season?
Described as a "dynamic, powerful central midfielder" by Clement himself, Sanches boasts an impressive balance of flair and strength. He will likely make his debut in Swansea's next match, which is at home to newly-promoted Newcastle and represents as gentle an introduction to the Premier League as he could have hoped. After narrowly avoiding the drop in May, many feared that Swansea would finally succumb to the inevitable this season. The loss of Gylfi Sigurdsson to Everton was an additional blow for Swansea, but with some shrewd business going down at the Liberty Stadium on deadline day, the odds of a Swansea relegation are now lengthening by the minute. With a not-too-daunting run of fixtures after the international break, Swansea City Football Club has a golden opportunity to escape another relegation dogfight.