The contenders for the FIFA World Coach of the Year for Men's Football have announced with the candidates for the FIFA World Coach for Women's Football. All the nominees were confirmed after a voting process which was only open to the captains and head coaches of men's and women's national teams of the 209 member associations as well as to internationals media representatives selected by FIFA and France football voted for candidates.
2014 FIFA Coach of the Year Nominations / Shortlists
FIFA and France Football have announced that Real Madrid manager Carlo Ancelotti, Atletico Madrid's Diego Simoeone and Germany Joachim Low are finalists for the 2014 World Coach of the Year award. Last year's Champions League finalists are accompanied by the FIFA World Cup winner in the race for the annual award. The top 3 nominated coaches for the best coach of the year are:

# Joachim Loew [Germany]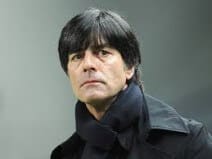 Finished third in the FIFA World Cup South Africa, the current German football team manager Joachim Loew finally gifted World Cup trophy after a long time of eight year of tough journey. Joachim Low has finally reached the summit of world football after winning the 2014 FIFA World Cup Brazil. Loew moulded his team to perform as a single unit in Brazil with the side combination almost perfectly both in defense and attack. His team dominate the world cup without any single defeat throughout the tournament.
# Carlo Ancelotti [Italy / Real Madrid]
Real Madrid winning the Copa del Rey and most eagerly awaited tenth UEFA Champions League title under the coach Carlo Ancelotti which showed that he built a team which the club looking for. The former Paris Saint Germain manager won some memorable games against the giants of Europe. The Italian coach exceeded expectations in his first season with Los Blancos, restoring a sense of calm to the club and turning his side into a relentless winning machine super headed by lethal frontline.
# Diego Simeone [Argentina / Atletico Madrid]
Diego Simeone dedication and full commitment allowed Atletico Madrid to win the Spanish La Liga and break a nine year influenced by Real Madrid and Barcelona. The Argentine almost took his side to lift the UEFA Champions League title but they loss the match in last few minutes. It shows that his brand of dedication and management towards the club.
Manuel, Ronaldo, Neuer nominated for top 3 players of 2014 FIFA Ballon D'or of the year. On 12 January 2015, all the awards will be presented at the FIFA Ballon d'Or award ceremony at the Kongresshaus in Zurich.